Nakigtigom si Baybay City Mayor Hon, Jose Carlos L. Cari uban nilang City Nutrition Action Officer (CNAO) Nurse Kristine Shayne Abarquez Castos, Maternal-Neonatal Child Program Coordinator  Jennibeth A. Cañete ug ni Sweet Potato Processing Center In-Charge Dhebie Relente dili pa lamang dugay. Kini aron hisgotan ang kabahin sa formulation of sweet potato baby food and milk drink nga gamiton unya sa Supplementary Feeding sa dakbayan sa Baybay sa sunod tuig.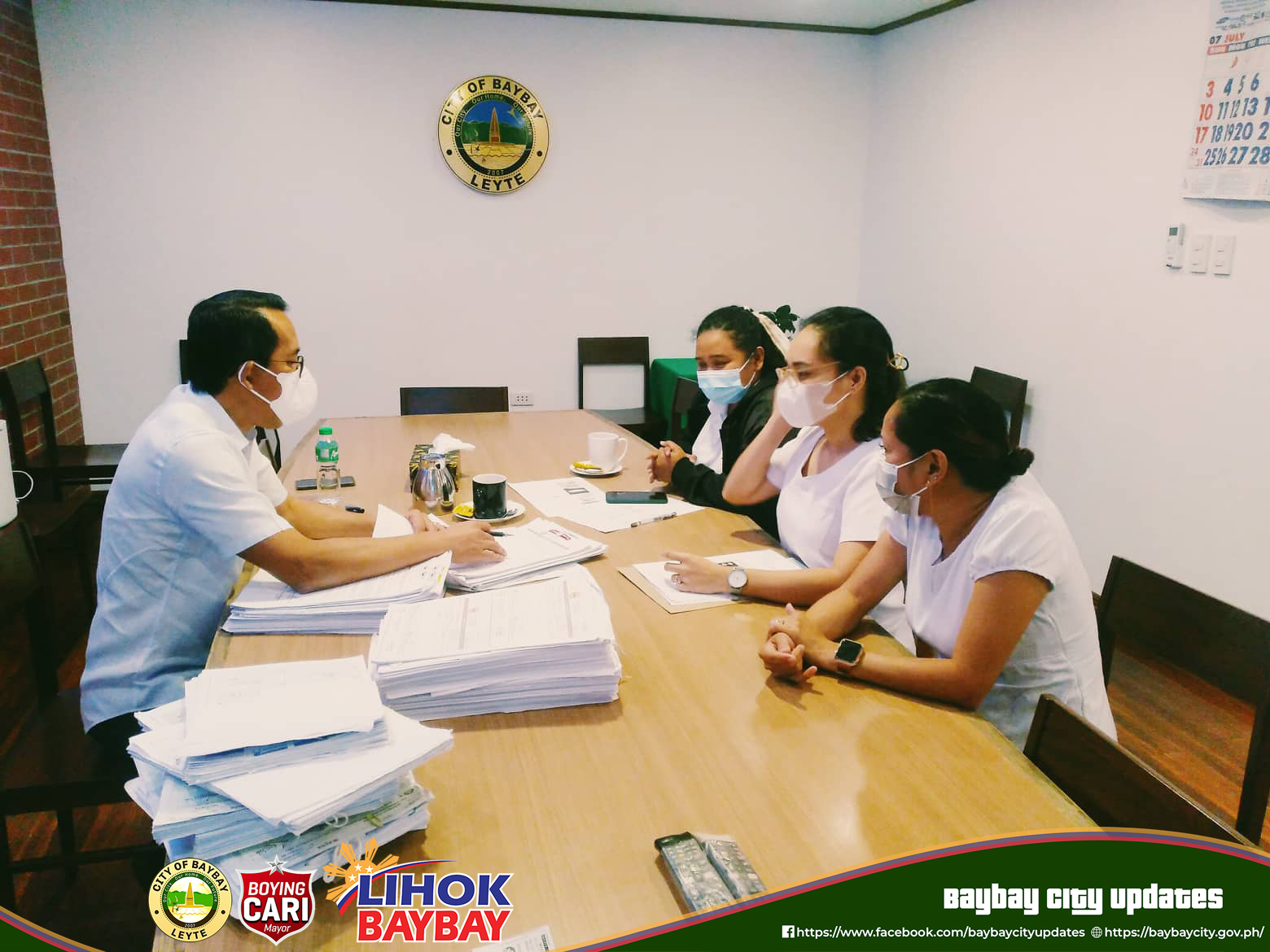 Mao kini ang gibutyag ni CNAO Castos kinsa nagkanayon nga nahuman na nila og formulate ang sweet potato baby food and milk drink ug nag-costing nalang sila aron masayran kon pila ang presyo sa matag botelya niini. Gibutyag usab ni Castos nga segun sa ilang gikasabutan uban ni Mayor Cari, 300 ka mga bata (6-59 months) ug 150 ka mga pregnant women ang  ilang gi-target nga ipa-ubos sa Supplementary Feeding ginamit ang nahisgotang produkto nga gihimo sa dakbayan sunod tuig.
Kahinumdoman nga atol sa Ground-breaking Ceremony sa Sweet Potato Processing Center kaniadtong Disyembre 8, 2020, gibutyag ni Mayor Cari nga maoy tumong sa Lokal nga Kagamhanan sa dakbayan sa Baybay nga katabangan ang mga mag-uuma sa lubi, nga kahatagan og dugang kita pinaagi sa inter-cropping, tungod kay mikunhod na pag-ayo ang presyo sa kopras niadtong higayona. Kamote ang gisugyot nga itanom ilalom sa kalubihan apan nadiskubrehan sa mga mag-uuma sa lubi nga mas maayo ang kita sa kamote kon itandi sa lubi hinungdan nga nadasig sila sa pagpanamom og daghan.
Samtang, aron pagseguro nga adunay kabaligyaan sa mga abot sa mga rootcrop farmers 'ning dakbayan, gitukod ang Sweet Potato Processing Center diin kasamtangang gibaligya ang nagkadaiyang flavor sa sweet potato ice cream. Nagpasalamat usab si Mayor Cari sa Sangguniang Panlungsod sa makanunayon nmga pagsuporta niini sa ilang mga programa ug mga proyekto alang sa kabulahanan sa mga mag-uuma 'ning dakbayan.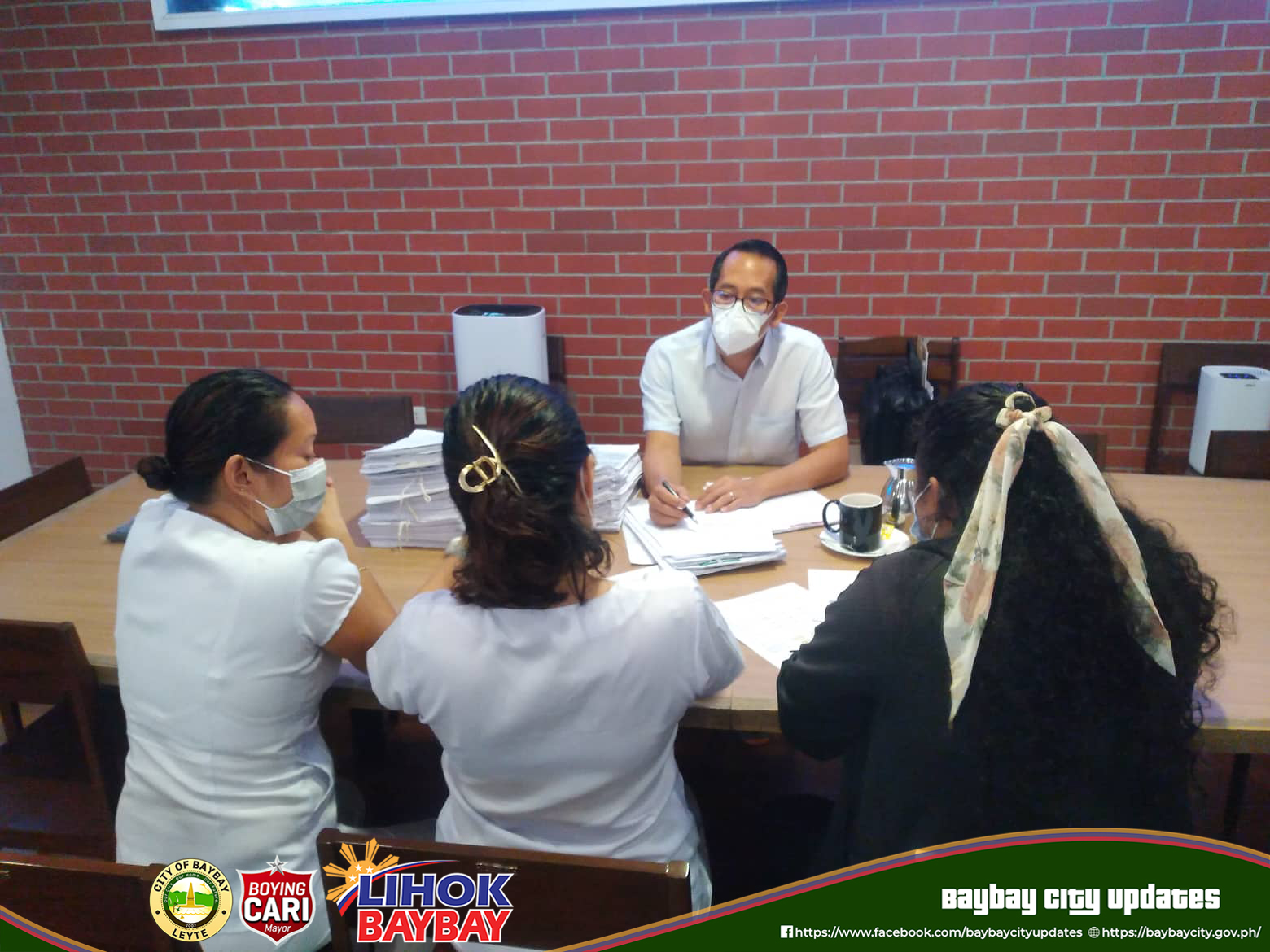 Samtang, gisaysay ni Castos nga nakakita si Mayor Cari og sweet potato baby food sa usa sa mga dagkong groceries sa Manila hinungdan nga iyang gidasig ang CNO ug ang SP Processing Center personnel nga maghimo og kaugalingon nga sweet potato food and milk drink alang sa implementasyon sa Nutrition Program 'ning dakbayan.
Nasayran usab nga atol sa launching sa 48th Nutrition Month Celebration sa Baybay City Gym, gipasi-ugdahan sa City Nutrition Council (CNC) 'ning dakbayan ang Taste Testing sa nagkadaiya nga variant sa ilang Sweet Potato (SP) Blend ug Sweet Potato Milk Drink. Matud pa ni Nurse Castos nga atol sa maong kalihokan, ang SP Blend nga gisagolan og manga, nagka ug abokado ang ilang gi-apil sa taste testing ug ang SP Blend nga gisagolan og mangga ang mas giganahan sa mga bata. Samtang, mas ganahan sa SP Milk Drink ang mga nagsabak nga misalmot sa maong kalihokan kasya sa Choco Milk Drink.
Angayang masayran nga atol sa Blessing and Turnover Ceremony sa SP Processing Center, si Department of Science and Technology (DOST) Secretary Fortunato dela Peña ang pinasidunggang dinapit. Kauban usab niya silang Undersecretary Rowena Cristina L. Guevara, Undersecretary Renato U. Solidum, Jr., Undersecretary Sancho A. Mabborang, Assistant Secretary Leah J. Buendia, ug  Assistant Secretary Maridon O. Sahagun. (Marissa Miguel Cano, City Information Officer, Baybay City, Leyte)
###