"Despite the pandemic and the calamities which hit our city in 2021, the Annual Local Income of the City of Baybay increased by 100%." This was revealed by City Mayor Hon. Jose Carlos L. Cari during the first flag-raising ceremony held today (February 4, 2022) in front of the Baybay City Hall.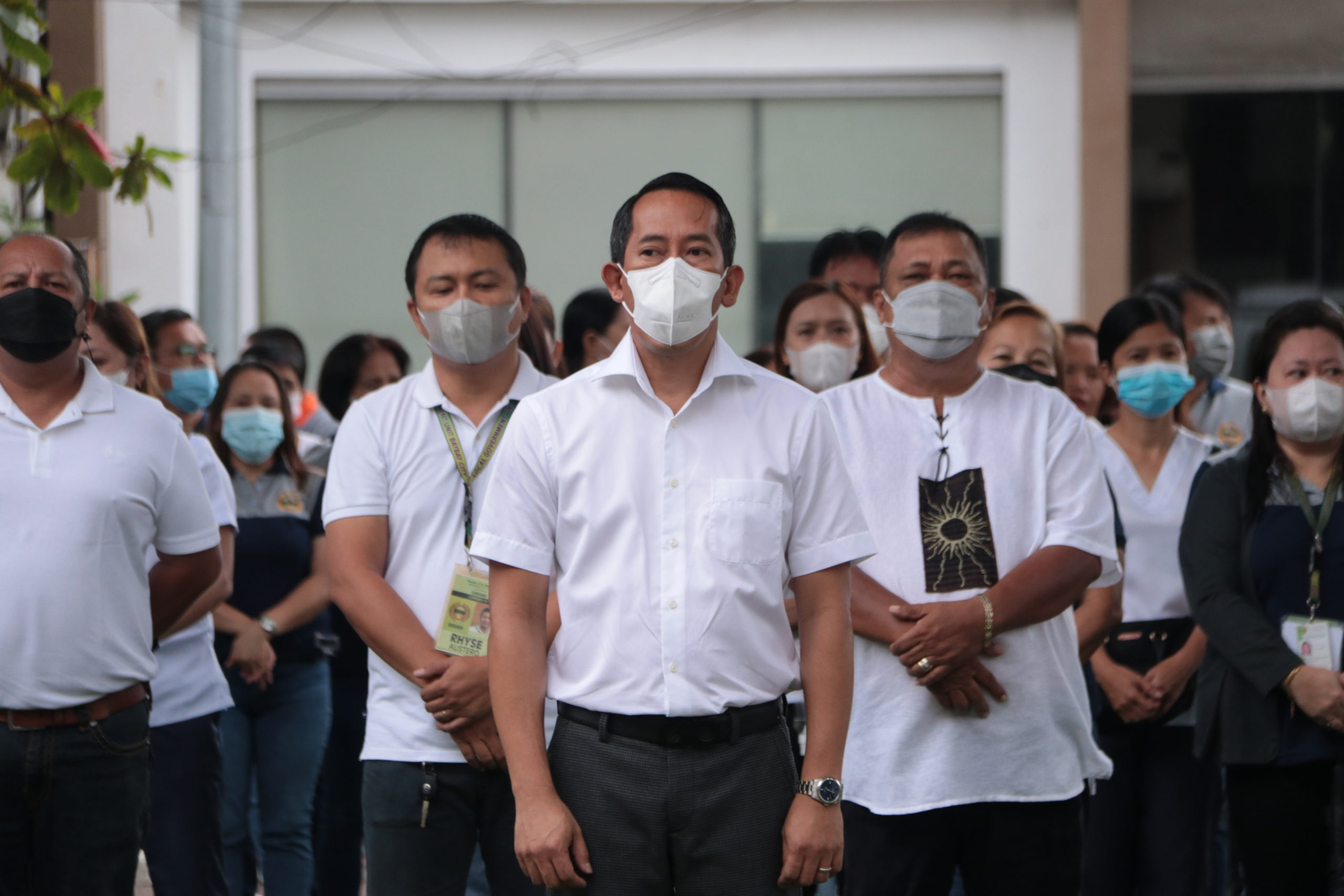 This only goes to show that Baybay City's economy remained vibrant and steadfast as it continued to deliver the basic services that the people need. It's the Mayor's hope that the same will happen this year, if not surpass what we have achieved last year.
He also revealed that the Internal Revenue Allotment (IRA) of all Local Government Units (LGUs) will be decreased by 14% next year. But because of the increase in its local income, its IRA will only be decreased by 7% next year.  Thus, he thanked all the employees for doing their duties and responsibilities that led to this accomplishment.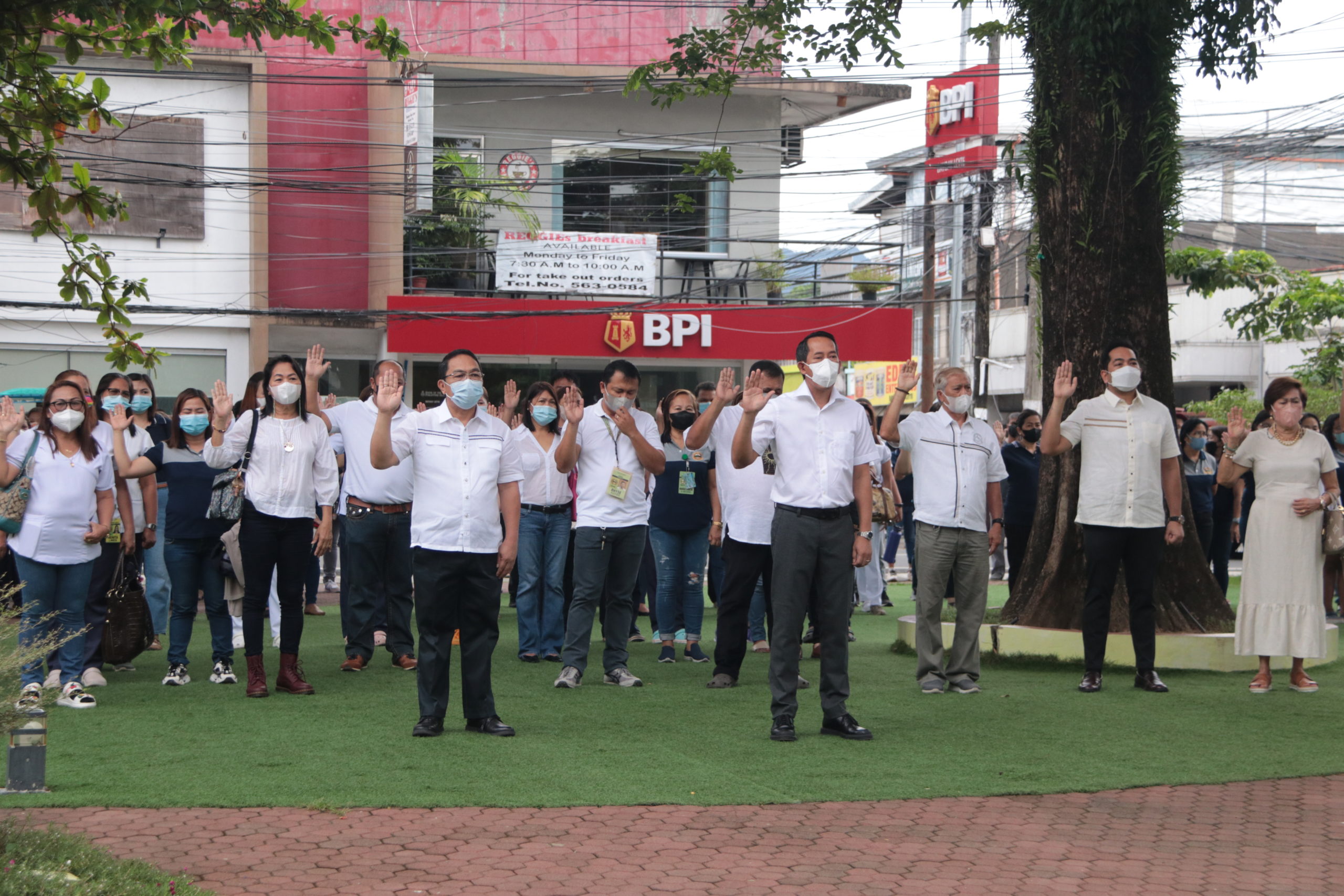 The first flag raising ceremony was attended by Vice Mayor Atty. Ernesto M. Butawan and the Sangguniang Panlungsod Members: Hon. Romulo Alcala, Hon. Simoune Astorga, Hon. Fulton Ike Arradaza, Hon. Dr. Jose Bacusmo, Hon. Filemon Avila, Hon. Carmen L. Cari, Hon. Ramon Ronald Veloso, Hon. Atty. Jose Rommel Peñaranda, Hon. Dominic Junie Murillo, and Hon. Jorge Rebucas. Liga ng mga Barangay President Hon. Philip Siu and Sangguniang Kabataan (SK) Federation President Hon. Mark Michael Unlu-cay also attended the said activity, together with the Baybay City LGU's Department and Section Heads and employees.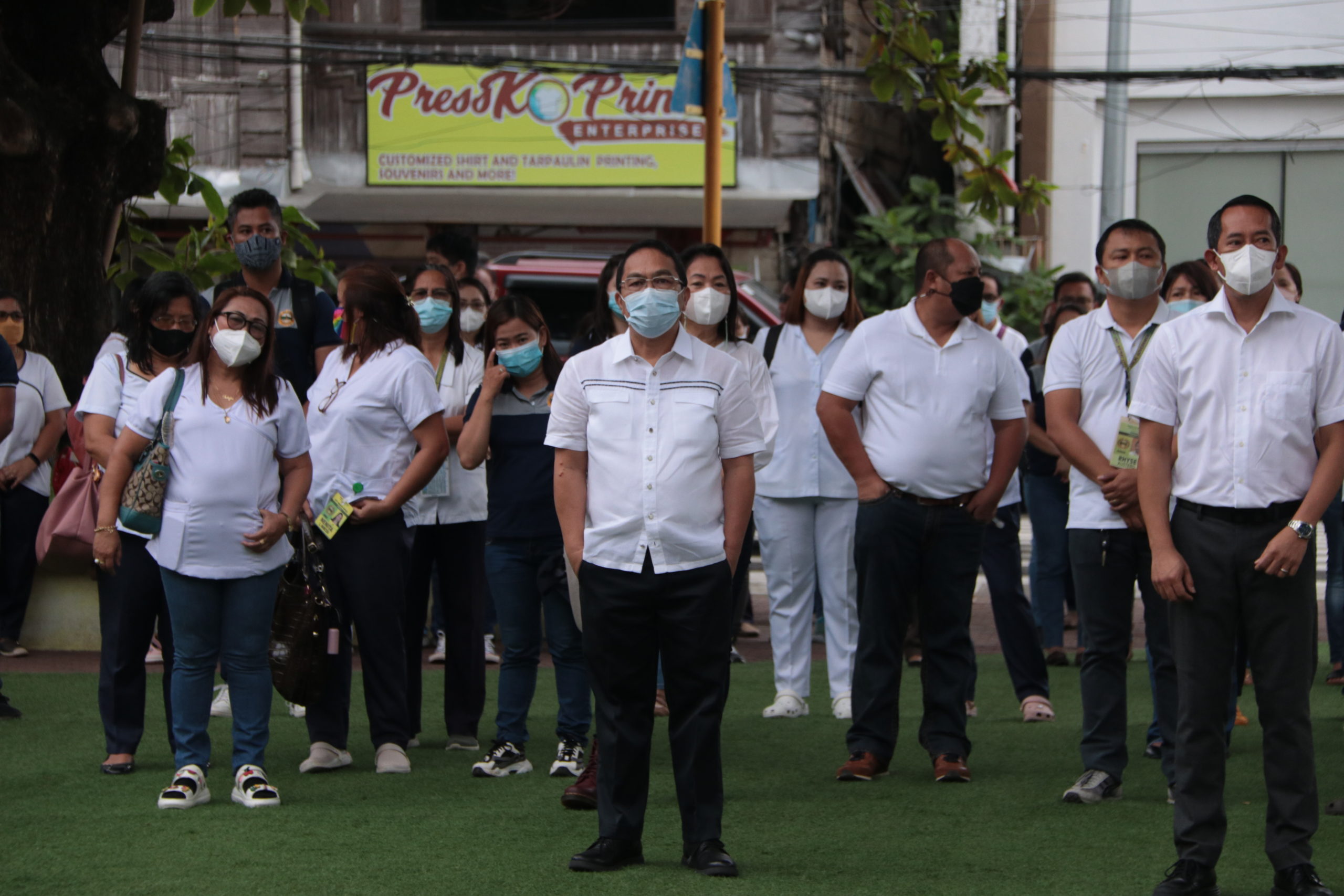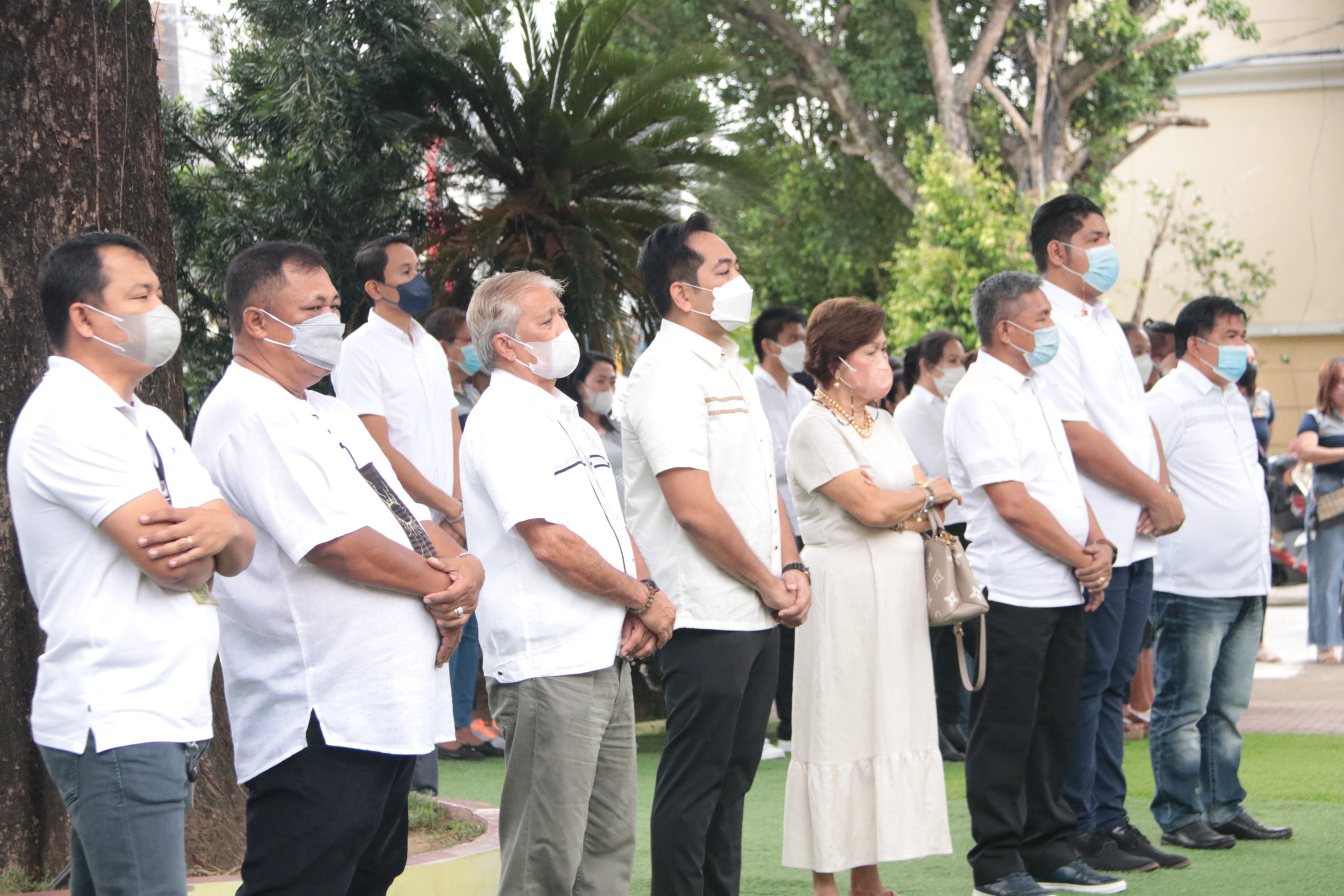 ###