"Nagkahiusa 'ta nga gusto natong mahimong resilient ang atong mga katawhan, ang ilang panginabuhi, ang atong mga barangay, ang ekonomiya sa atong dakbayan ug uban pa. Pero, sa usa lang ka agi sa bagyo, sa landslide, sa linog o sab aha, mawala ang tanan. So, dapat RISK REDUCTION ang atong tutukan sa atong Disaster Risk Reduction and Management (DRRM)."
Mao kini ang gipanalog ni Baybay City Mayor Hon. Jose Carlos L. Cari atol sa gipahigayon nga Capacity Development Formulation sa mga Department Heads ug Section Heads sa Lokal nga Kagamhanan sa dakbayan sa Baybay dili pa lamang dugay.
Matud pa ni Mayor Cari nga bisan si Office of Civil Defense (OCD) Region 8 Regional Director Lord Byron Torrecarion nakadayeg sa kaandam sa Baybay City LGU sa pagrespondi sa panahon sa katalagman tungod kay pipila pa lang ka oras human moigo ang bagyong Agaton, anaa na sa kadalanan ang Clearing Team aron pagseguro nga accessible kini sa tanan. Dali ra usab nga nakatukod sa Operations Center ang dakbayan sa Baybay tungod kay nakahan-ay na man ang mga teams sa City Disaster Risk Reduction and Management Council (CDRRMC) 'ning dakbayan.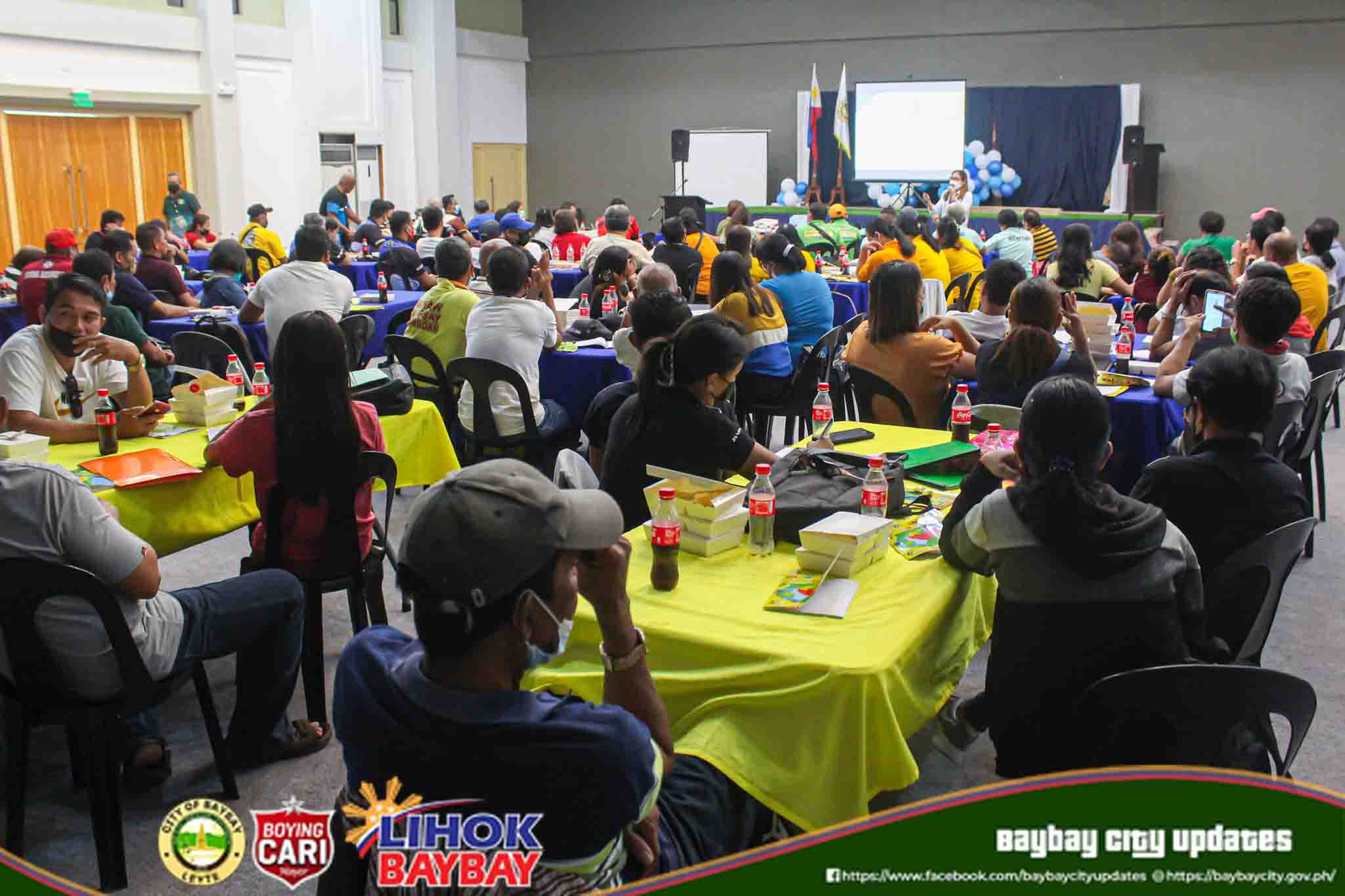 Busa nagkanayon si Mayor Cari nga kinahanglan nga mas tutukan karon sa City Disaster Risk Reductin and Management Office (CDRRMO) ang RISK REDUCTION.
Nunot niini, nagpadayon ang paghimo sa Five Year Barangay Disaster Risk Reduction and Management Plan (BDRRMP) sa mga kabarangayan 'ning dakbayan sa Baybay diin gibahin sa upat (4) ka distrito ang 92 ka mga barangay sa dakbayan sa Baybay.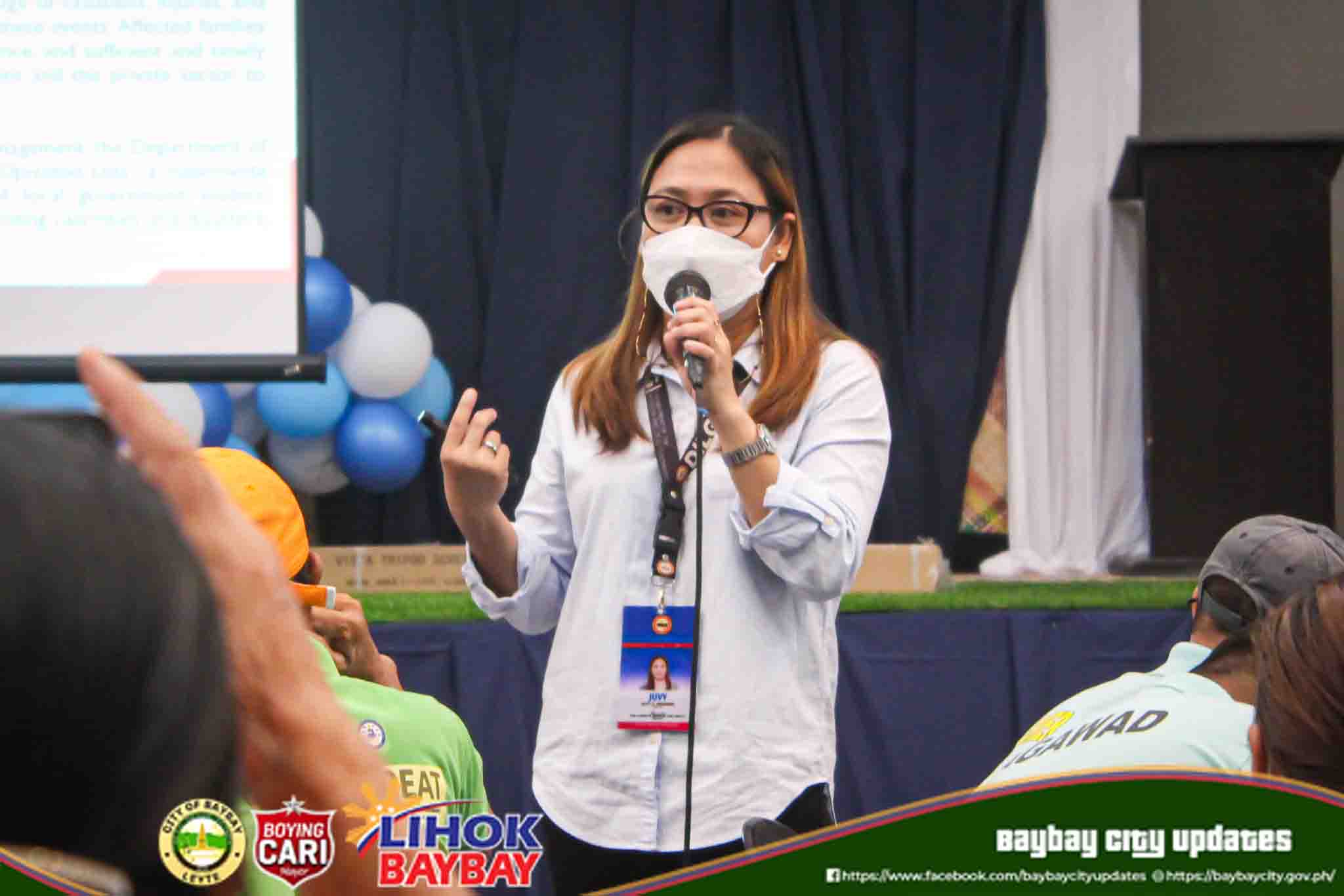 Gipasi-ugdahan ang maong planning-workshop sa CDRRMO ug sa Department of the Interior and Local Government (DILG) 'ning dakbayan didto sa Conference Room, Binaybayon Convention Center, Diversion Road, Baybay City.
Matud pa ni CDRRMO Engr. Rhyse Austero nga gihatagan og dako nga pagtagad sa ilang mga plano karon ang mga epekto sa climate change tungod kay nasinati na man sa dakbayan sa Baybay, sa miaging lima ka tuig, ang epekto sa makusog nga mga bagyo gumikan sa climate change. Hinuon, gitataw ni Engr. Austero nga gihatagan usab og dakong pagtagad sa mga BDRRM Plan ang mga man-made emergencies gumikan sa urbanization ug sa pagdaghan sa economic activities sa dakbayan karon.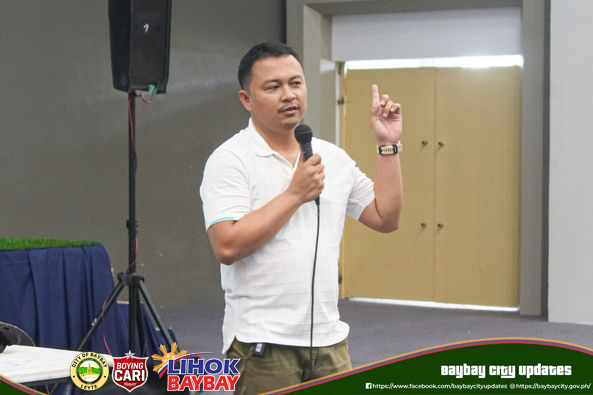 Gipasabot usab ni Engr. Austero nga ang gihimo nga BDRRM Plan sa barangay ang maggiya kanila aron pagseguro sa zero casualty sa panahon sa katalagman [inaagi sa pagpahiluna sa mga prevention and mitigation measures, ingon man usab sa dali nga pagbangon sa mga molupyo sa barangay pinaagi sa mga timely response, recovery and rehabilitation measures. (Marissa M. Cano, City Information Officer, Baybay City, Leyte)
###