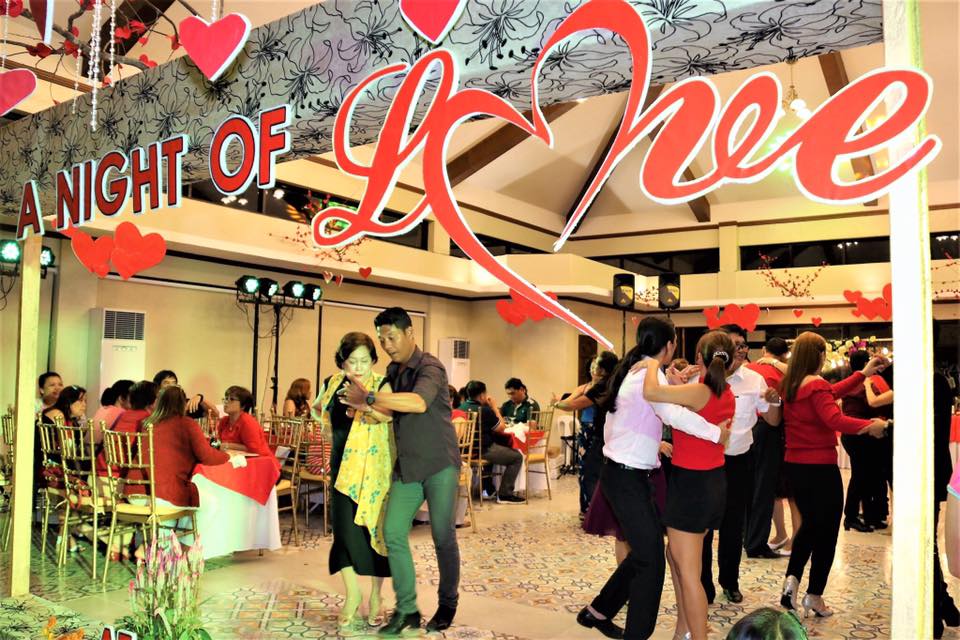 A NIGHT OF LOVE AT LINTAON PEAK
The City Mayor of Baybay, Hon. Carmen L. Cari conceptualized an event that will gather all the aspiring ballroom dancers with their friends and family on the night of love at the Pavilion Hall, Lintaon Peak, as a post-valentine celebration which falls in the Chinese New Year.
This event was organized by the Baybay City Tourism and Investment Promotion Office (BTIPO) , spearheaded by Ms. Josh Granada-Gutierrez.
A total of 275 guests and balik-baybay visitors coming from Maasin City Southern Leyte, Ormoc City, and from the different parts of the region graced this newly launched event. It was spiced up by one the best band in the region, the M1s Pure Soul of Southern Leyte in rendering beautiful love songs and much more, in giving the twists to fire up the event. Also, the organizers tapped the Sutuwaki Catering Service from Ormoc City to give a good food to the guests.
A Night of Love in Lintaon Peak is the second event that happened in the Pavilion Hall, Lintaon Peak. As of the moment, this hall is still not accepting reservations for events until such time that there will be an official release of the ordinance from the City Government of Baybay. Moreover, they have been continuously doing improvements such as the installation of the street lights and the construction of the comfort room in the site, to ensure that guests and visitors going to Lintaon Peak are safe and secured. Most importantly, that they will surely have a worthwhile and fun filled experience. | Mark Unlu-cay