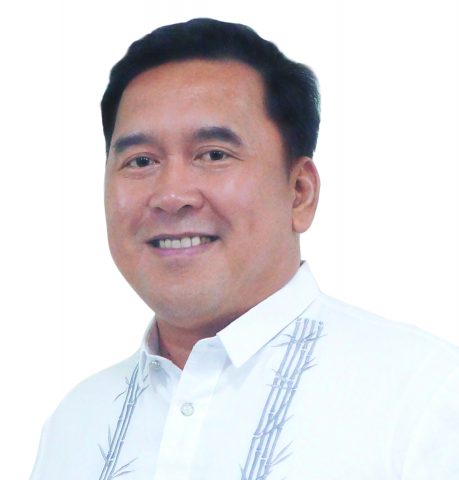 Born in Manila on August 24, 1968, Vice-Mayor Michael Loreto Cari is the youngest son of Engr. Felipe Falgar Cari and Mayor Carmen Loreto Cari.  He is married to Dr. Noreen Punzalan and the couple have three (3) children.
Vice-Mayor Mike, as he is fondly called by friends and family alike, began his public service on September 17, 2002 as the Barangay Captain of Barangay Candadam in Baybay which catapulted him to be the ABC President in the same year until June 30, 2007.  He was elected Mayor of the City of Baybay and began serving on July 1, 2007 up to June 30, 2010, after which he won as the city vice mayor under the ticket of his mother Carmen.  He is on his third term as the Vice Mayor of the city.  Not contented to just to serve in the public domain, the Vice Mayor is an active member of civic organizations such as the Knights of Columbus, Philippine Jaycees and the Lions Coastal Club.
Michael Loreto Cari is an avid sportsman.  He plays tennis and loves to do practical shooting with his buddies in the Baybay Practical Shooter's Association.  He loves spending his outdoor trips mostly with his family.
Mike firmly believes that the best public service comes from the heart and that with the right leadership people can always rise above adversity.