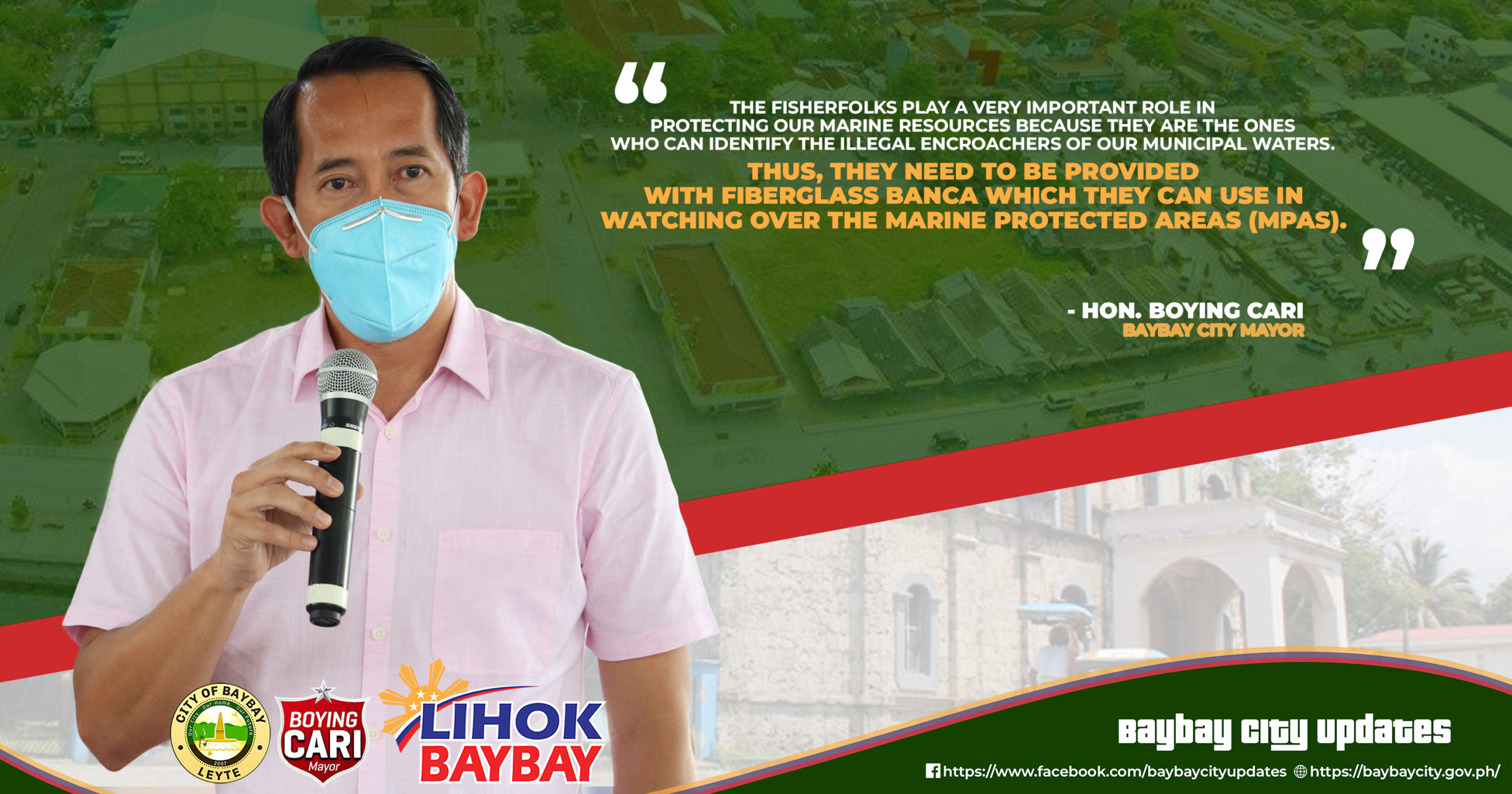 Twenty-nine (29) fisherfolks in the city received fiberglass banca from the Local Government Unit (LGU) of the City of Baybay.  These are 24-footer fiberglass with 16HP engine.
According to Baybay City Mayor, Hon. Jose Carlos L. Cari, they were given one (1) unit of the banca to improve their fish catch. Aside from this, they also assist the LGU in protecting the marine resources, in their respective barangays, against illegal fishers and encroachers.
Earlier, twenty-one (21) units of fiberglass banca were also distributed to the Bantay Dagat of the City of Baybay to enable them to protect the 15 Marine Protected Areas (MPAs) in the city. Another twenty-five (25) units of fiber glass banca were also distributed earlier to fisherfolks associations of the city.
According to the the Fisheries Consultant, Ms. Elena P. Siddiqui, the trained personnel of the city are now fabricating additional forty (50) units of the fiberglass banca for distribution to poor but deserving fisherfolks in the city, especially to those whose units were damaged by Typhoon Odette.
It could be recalled that the Bureau of Fisheries and Aquatic Resources (BFAR)distributed fiberglass banca after typhoon Yolanda and then they trained LGU personnel under their "Banca Ko, Gawa Ko" Program in 2018 for the sustainability of the program. They are the ones fabricating the fiberglass banca which the city distributes for free to its constituents.
In relation to this, the then BFAR 8 Aquaculturist Mr. Saturnino Murillo, applauded the City of Baybay for being the only LGU who fabricates its own fiberglass banca for distribution to its constituents. (Marissa M. Cano, City Information Officer, Baybay City, Leyte)
###