With the help of the 78th Infantry Battalion, the families of the victims of the Inopacan Massacre were organized by the Baybay City LGU. Three (3) of the organizations (Monterico Upland Farmers Association, Amguhan-Maypatag Survivors Association, and Ampihanon Survivors Association) received a Rice Retailing Livelihood Package from the Baybay City LGU while the Kabungaan Livelihood Association received a Swine Production Livelihood Package, all worth ONE HUNDRED THOUSAND PESOS (P1000,000,00) each. The city, through the Gender and Development Office and the City Information Office, are conducting assessment on the implementation of these livelihood projects and it is worth note-taking that despite the pandemic and the disasters which hit the city, their livelihood are still intact. In fact, according to them, their rice retailing project helped them get through the difficult times.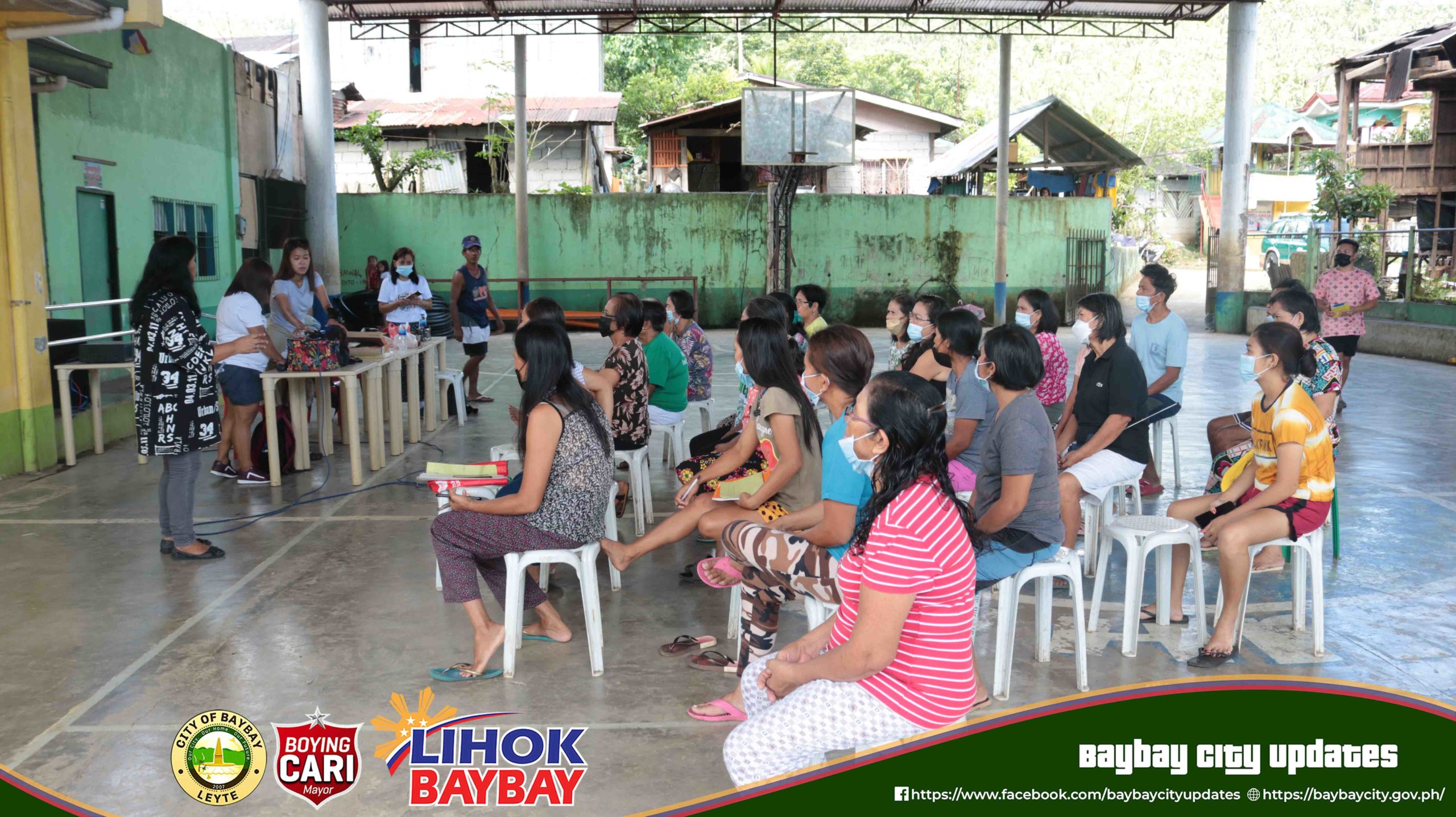 The City of Baybay also assisted them in availing of the Department of Labor and Employment (DOLE) Integrated Livelihood and Emergency Program (DILEEP).
The Monterico Upland Farmers Association received a ONE MILLION PESOS worth of agricultural equipment and farm machineries which they lend to members and non-members for a minimal fee.  The City of Baybay also provided them the building to safe keep the said farm equipment and machineries.
The Amguhan-Maypatag Survivors Association, on the other hand received a ONE MILLION PESOS worth of Ready-to-Lay (RTL) Project which the organization is trying to revive after typhoon Agaton damaged their project site.  But it is good to know that they have already deposited their initial sales in the bank in the amount of more than TWO THOUSAND PESOS.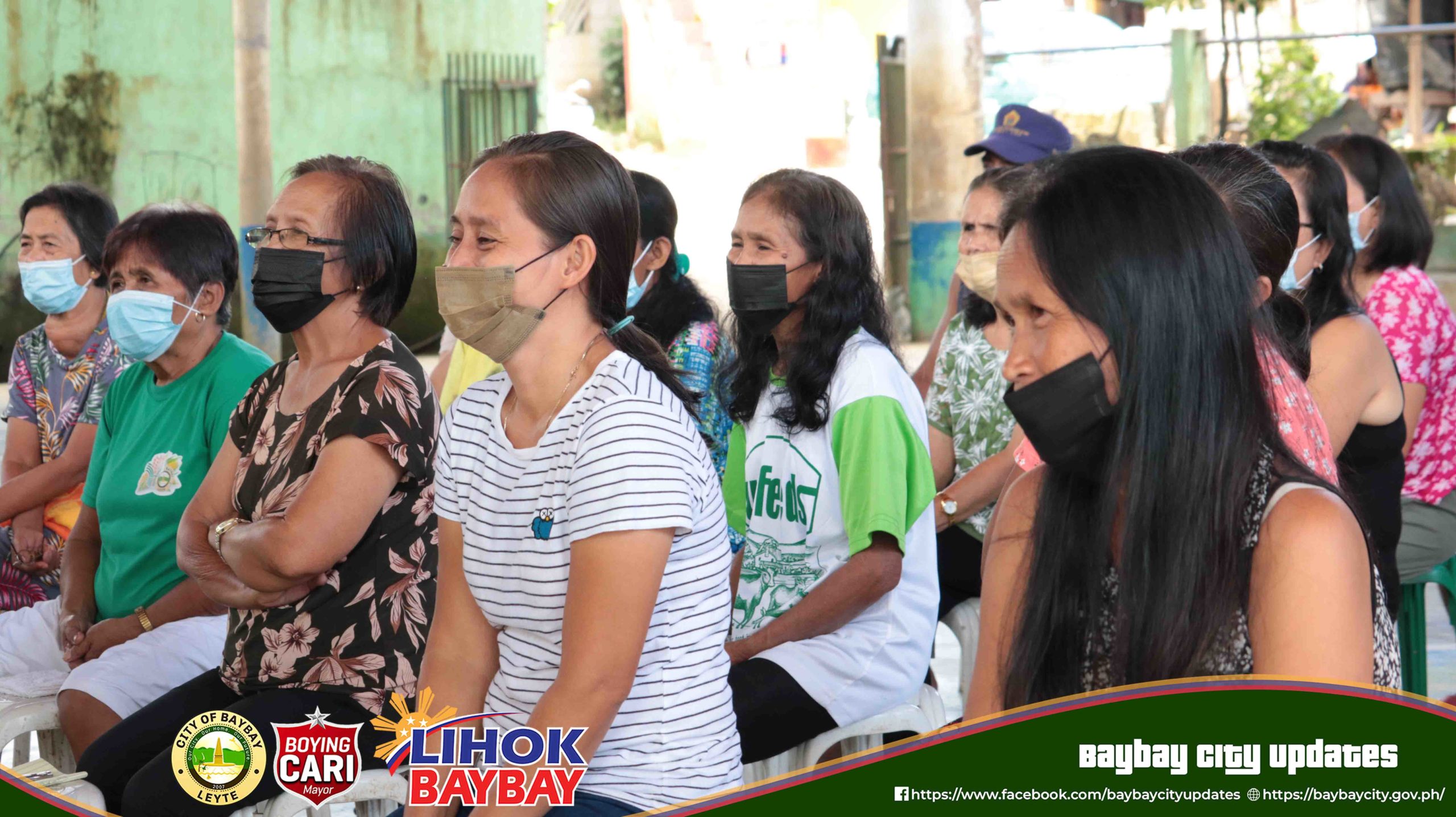 The Ampihanon Survivors Association also received a RTL Project worth HALF MILLION PESOS from DOLE which was also affected by Typhoon Agaton. However, they still continue to produce eggs but lesser than before they were hit by typhoon. They were also able to deposit FIFTY THOUSAND PESOS (P50,000.00) in the bank.
The Kabungaan Livelihood Association, on the other hand, received a ONE MILLION PESOS worth of Swine Production Project which was also affected by the African Swine Fever (ASF). They still have hogs until now, but only around ten (10) heads, but they have deposited HALF MILLION PESOS in the bank which they placed under time deposit.
Gender and Development (GAD) Focal Person, Ms. Mora Abarquez said that these families of the victims of the Inopacan Massacre in the City of Baybay are blessed to have a Mayor who looks into the needs, especially that of the livelihood, of its constituents. These organizations also have problems among themselves, but these are easily settled through regular visitation by the personnel from the Baybay City LGU. (Marissa M. Cano, City Information Officer, Baybay City, Leyte)
###