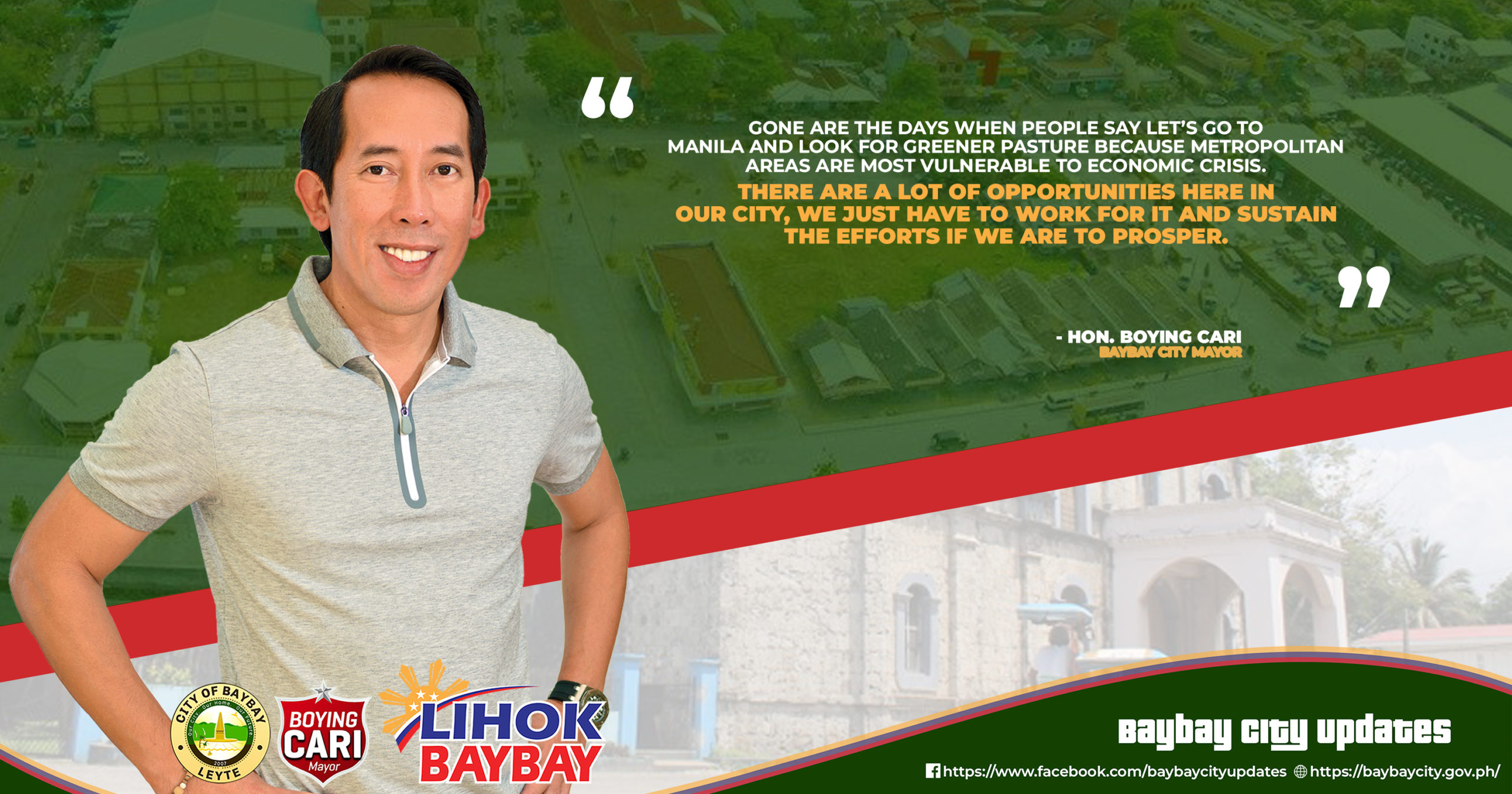 The delivery of prime commodities and food products was limited by the strict health protocols implemented due to the pandemic way back 2020.  Thus, Baybay City Mayor Hon. Jose Carlos L. Cari, with the approval of the Sangguniang Panlungsod and thru the City Agriculture Office, implemented the Comprehensive Agriculture and Fishery Program to guarantee food security in the City of Baybay.
The technicians were mandated to look for vacant lots that may be developed into either tilapia fishpond or into a vegetable production site, identify the owners and encourage them to avail of the program of the city.
Under the Comprehensive Agriculture and Fishery Program, interested farmers or fish farmers must group themselves into at least five (5), undergo the corresponding training before the Baybay City LGU prepares the land and provides all the needed inputs and technical assistance to ensure the income of the farmers or the farm fishers. Then, during the harvest, the CAO collects the data such as the volume of the produce and the total sales but the income is given to the farmers and the farm fishers as a starting capital.
According to City Agriculturist Ms. Mora Abarquez, many Baybayanons come to their office to avail of this program thus they arranged the schedule of the services of the tractor operator on a first come, first served basis after the concerned Agricultural Technician had inspected the area.
Indeed, Mayor Cari's program for agriculture saved the day during the time of the pandemic as residents from the different municipalities come to Baybay City to avail of essential goods then. However, he is hopeful that all these efforts will be sustained by the leaders of the organizations whom the city had assisted. (Marissa M. Cano, City Information Officer, Baybay City, Leyte)
###