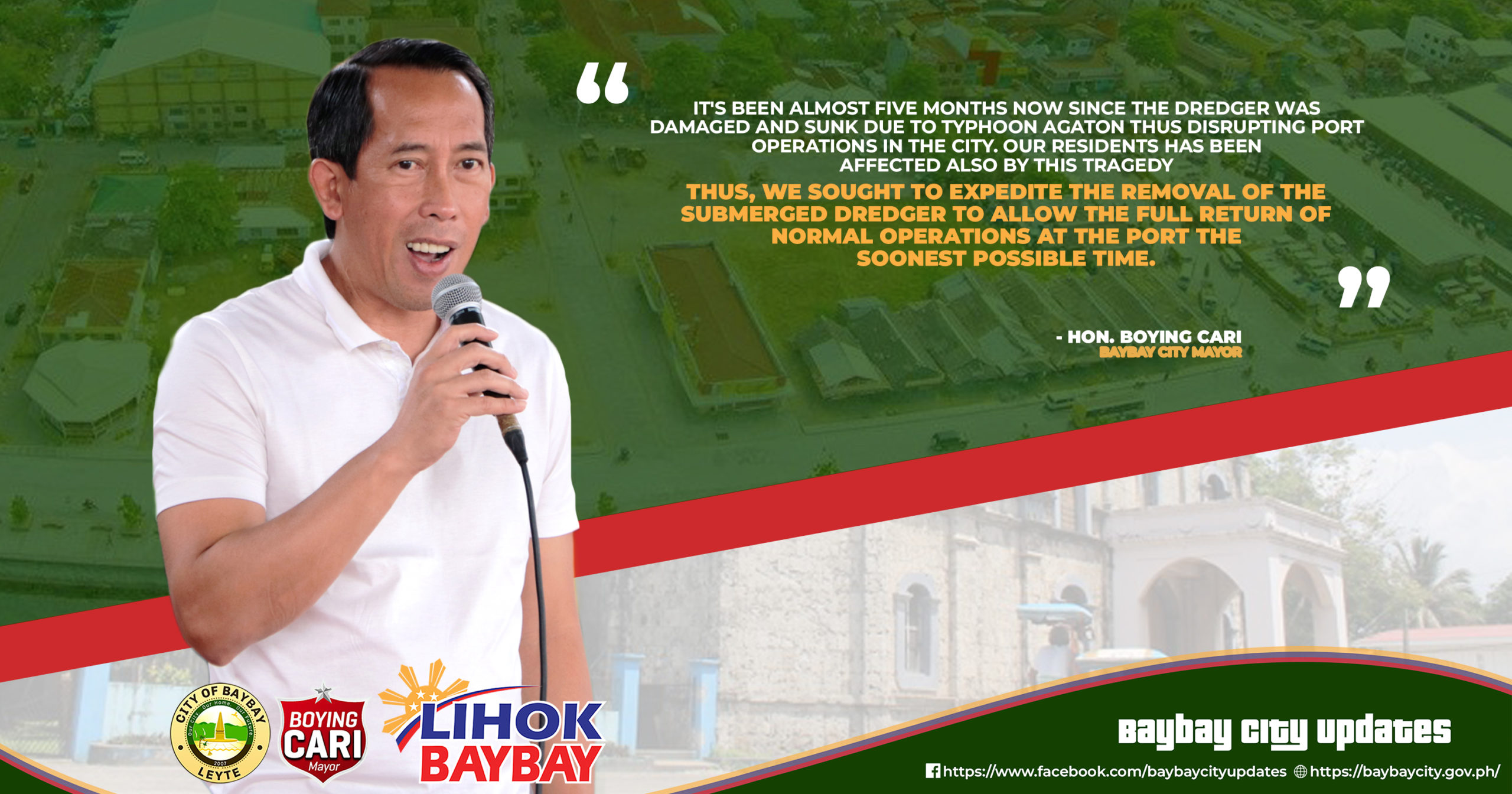 On September 2, 2022, project managers from the Dredging & Survey Department of the Philippine Port Authority (PPA) Head Office and representatives from MAC Builders met with LGU Baybay City Officials led by City Mayor Jose Carlos L. Cari to discuss PPA's plans and timeframe for the removal of the sunken vessel currently submerged along the docking area of the Port of Baybay.
The vessel—damaged and sunk due to the tropical storm Agaton—has been submerged for almost five months now, disrupting port operations in the city. City Mayor Cari sought to expedite the removal of the submerged dredger to allow the full return of normal operations at the port.
Atty. Ernesto Butawan, City Vice Mayor, who also attended the meeting, suggested that contractors of PPA should provide the LGU with a definite timeframe because it has been months since said contractors have made several attempts at removing the submerged dredger. Vice Mayor Butawan also proposed that representatives from the LGU must conduct a series of ocular inspections at the port to check the progress of the extraction of the damaged dredger.
The contractors and the representatives from PPA assured the City Mayor that the sunken vessel will be extracted and removed from the port in two weeks' time.