Forty (40) housing units for the survivors of Barangay Kantagnos of this city have already been turned over and occupied by the most vulnerable families of the said barangay. They underwent training on fire prevention and suppression and were mandated to manage their wastes.
According to Baybay City Mayor Hon. Jose Carlos L. Cari, "The construction of the next 32 temporary housing units in Barangay Maganhan is currently ongoing and when this is almost done, it was agreed during the coordinating meeting to immediately start the construction of the remaining 72 temporary housing units to complete the housing units for the residents of Barangay Kantagnos, all courtesy of the Office of Civil Defense (OCD)."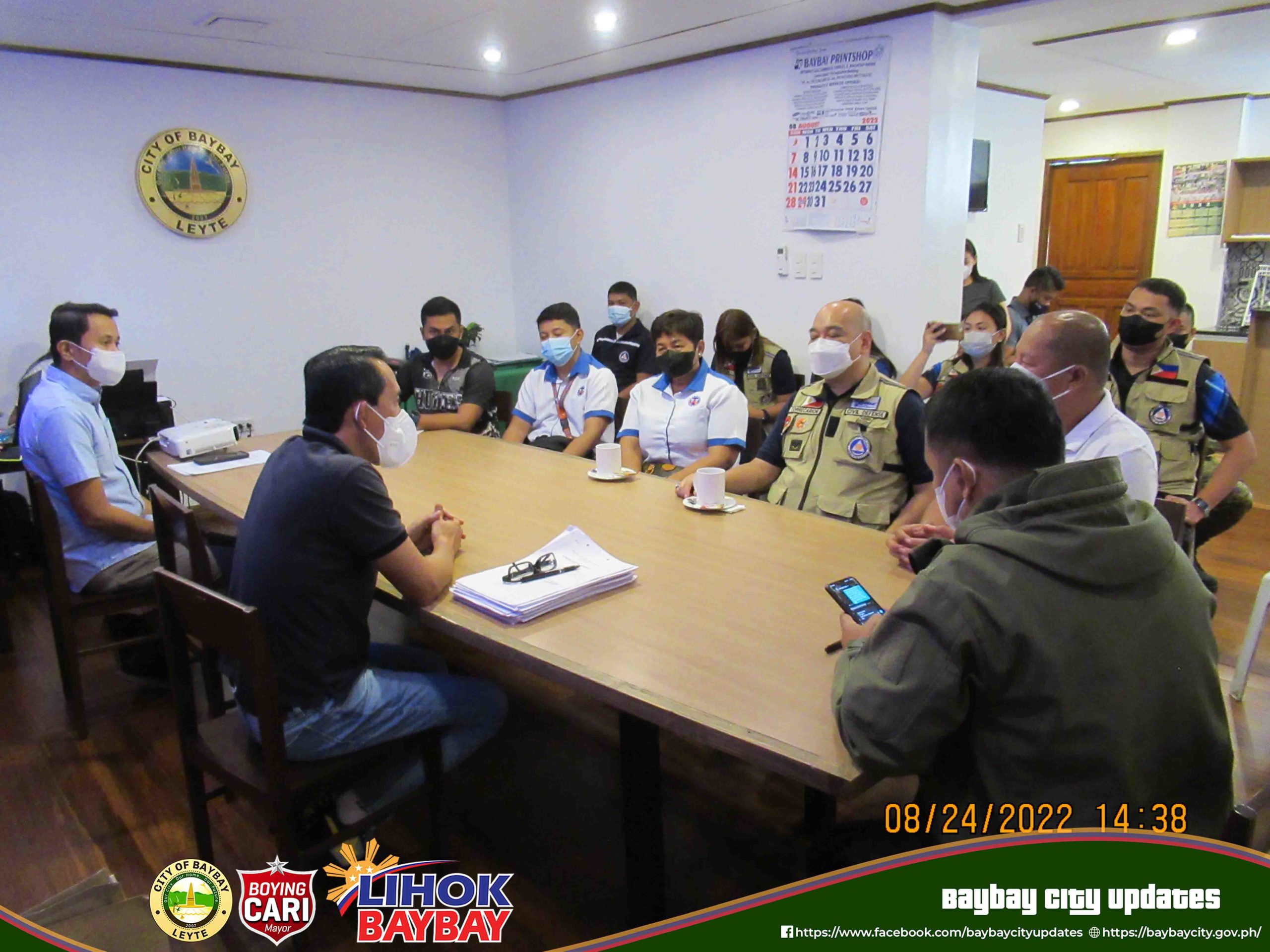 He revealed this during the payout of the cash assistance from the International Federation of Red Cross, thru Philippine Red Cross (PRC) Chairman and Chief Executive Officer Senator Richard "Dick" Gordon for the almost five hundred survivors of Typhoon Agaton from Barangays Maypatag, Kantagnos, and Mailhi.
Mayor Cari also revealed that the International Organization for Migration (IOM) committed to constructing temporary housing units for the TS Agaton survivors in Barangay Maypatag. He said that the Sangguniang Panlungsod (SP), headed by Vice Mayor Atty. Ernesto M. Butawan, already gave him the authority to purchase a lot for the relocation of the affected families but the initial cost of the land was too high.
However, Mayor Cari revealed that after several negotiations with the Legal Team, the land owner agreed to sell the land at an affordable price, "Thus, rest assured that the City Government will purchase a lot where temporary housing units will be constructed for the affected residents of Barangay Maypatag so that they may vacate the classroom that currently serves as their temporary shelter."
On the other hand, Mayor Cari revealed that the construction of the permanent housing units in Barangay Higulo-an, for the TS Agaton survivors from Barangay Mailhi commenced last week. Thus, he thanked the Sangguniang Panlungsod (SP) of the City of Baybay for approving the funds he requested for the construction of the initial permanent housing units (Phase I) in the said relocation site. He added that he requested additional funds from the Sangguniang Panlungsod for the second phase of the said project.
Mayor Cari also revealed that Leyte Governor Carlos Jericho Petilla and the San Miguel Corporation representatives have visited the area and promised to provide funds for additional permanent housing units thus, hopefully, the needed number of housing units will soon be completed.
Finally, Mayor Cari explained that it was his decision, together with the Sangguniang Panlungsod of the City of Baybay, to construct permanent, instead of temporary, housing units in Barangay Higulo-an because based on observation, the temporary housing units built for victims of disaster usually become permanent housing in the end. (Marissa M. Cano, City Information Officer, Baybay City, Leyte)
###