"You must speed up and work double time. You should hire more workers and provide more heavy equipment, and if there is a need to work during night time then do so. You must have a Catch-up Plan to minimize the disruptions that these projects had already caused in the city's economy."
These were the marching orders of Baybay City Mayor Hon, Jose Carlos L. Cari to the Department of Public Works and Highways (DPWH 5th LED), City Planning and Development Office (CPDO), City Engineering Office (CEO), and the contractors of the construction of the septage and sewage system and the improvement of water system in the poblacion district.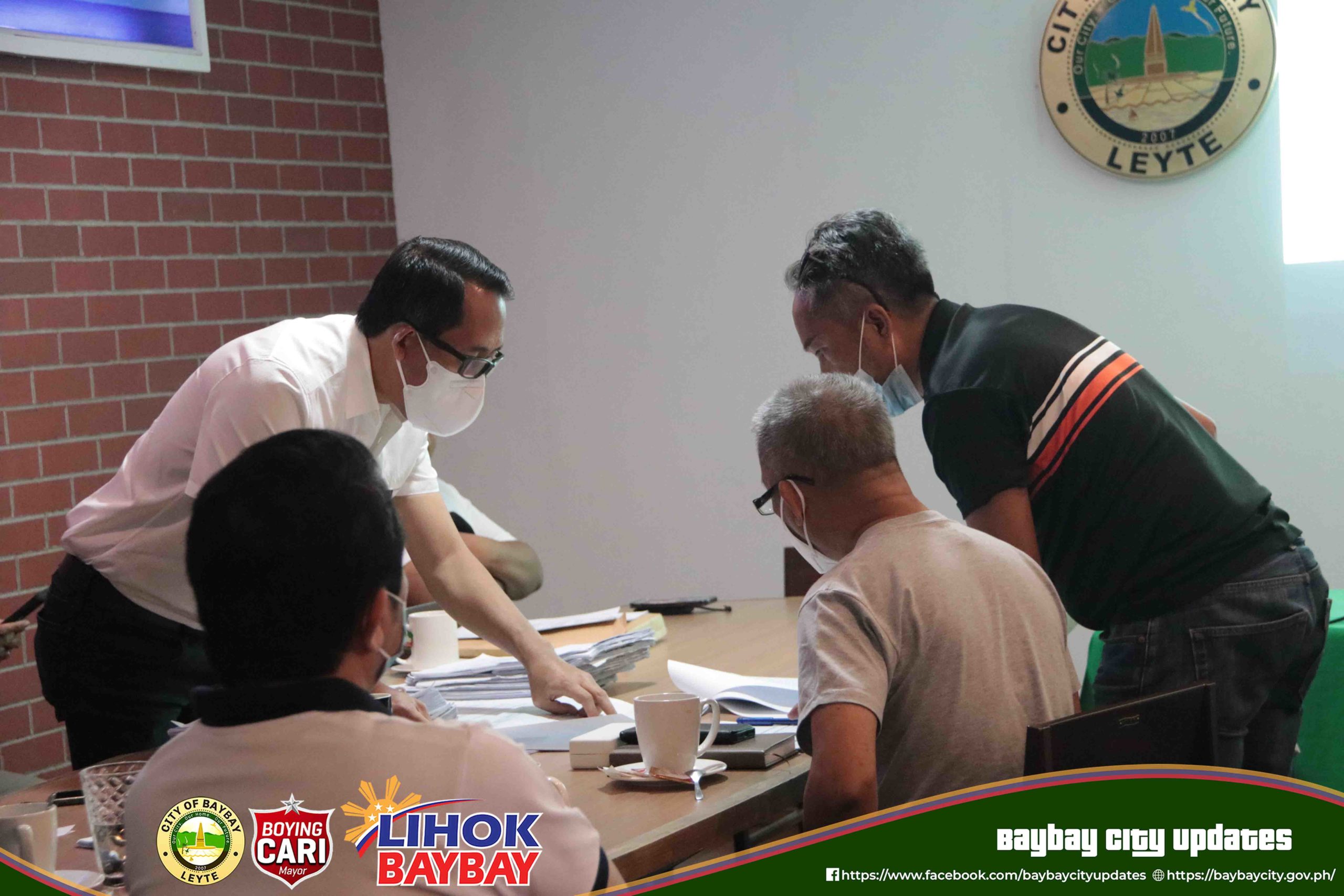 Mayor Cari said that these projects has been a disruption already to Baybay City's economy and to the day-to-day operations of business owners' and the general public as well. Thus, there is an urgent need to speed-up its completion. However, Mayor Cari said that they must make sure that safety measures are in place and that they should have compassion towards the affected residents in the community.
DPWH-5th LED Engr. Reynaldo Dacera said that for the Construction of the Septage and Sewage System, reinforced concrete pipe culverts (RCPC), with 1.5 meter in diameter, are being installed across the poblacion to divert the waste water to a treatment facility prior to disposal which will in turn improve the water quality of the rivers and seas in the city. "The laying of the RCPC is now in corner J Abad Santos and GH del Pilar Streets and is expected to continue along R. Magsaysay St.," explained Engr. Dacera.
To this, Mayor Cari reminded Engr. Dacera to make sure that the affected persons/establishments are given alternate access in and out of their houses or buildings during the construction.  This is to minimize inconvenience and prevent accidents, as much as possible. "Those affected persons/establishments must be properly notified of the timeline and expectations about the project," added Mayor Cari.
On the Water Systems in the Poblacion Area, Project Engineer, Engr. Jose Baltazar, revealed that bigger pipes are currently being laid out and that the project is now 95% complete. "Once all the pipes are installed, hydro-testing will be conducted and if this is successful, we will resume the rehabilitation of the concrete roads that were excavated during the implementation of the project," added Engr. Baltazar.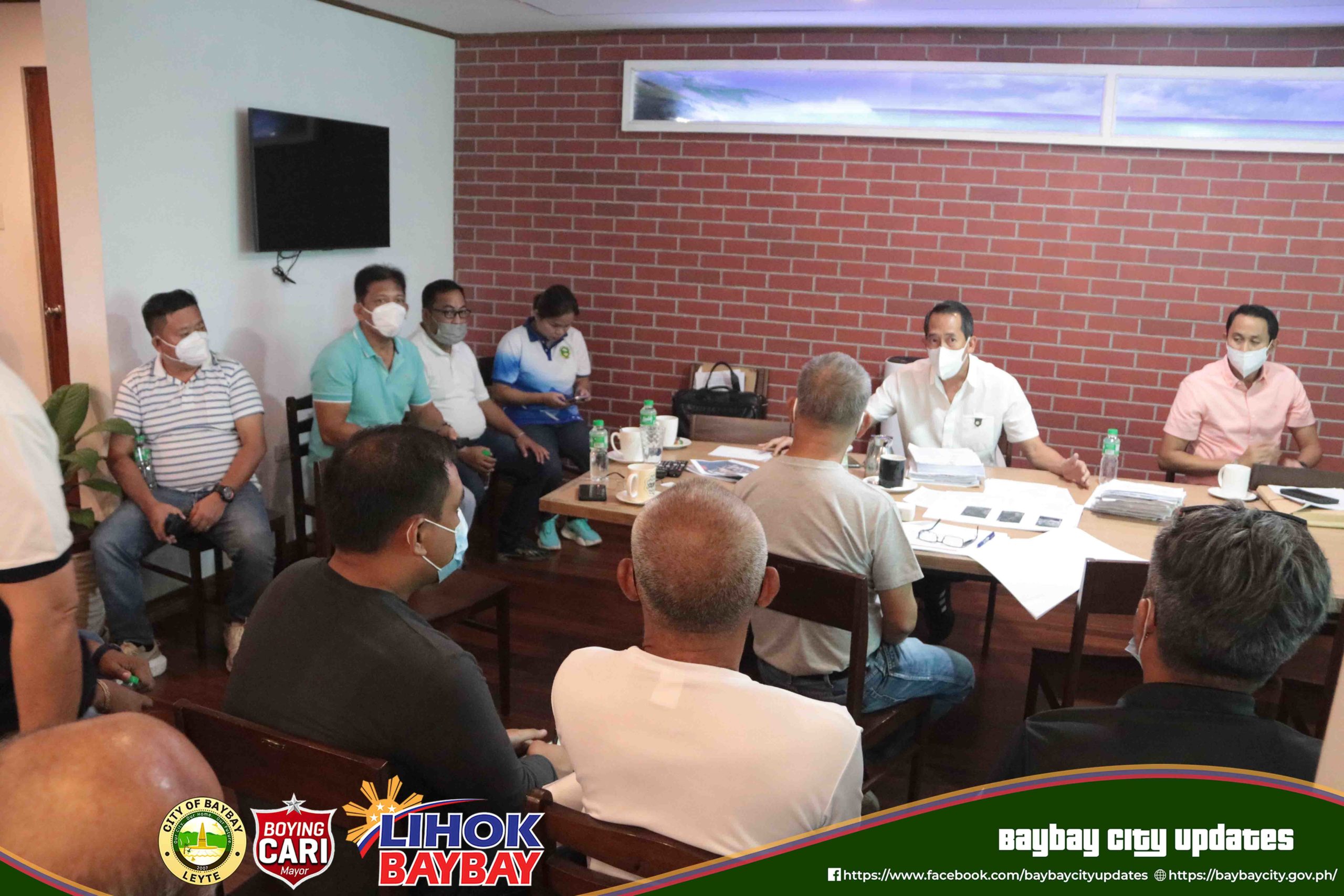 Mayor Cari was pleased to hear this because this project is just one of the many projects which aimed to resolve the long-standing problem on the potable water in the poblacion.
The meeting, which was held last September 27, 2022 at the Baybay City VIP Lounge, was also attended by Vice Mayor Atty. Ernesto Butawan, City Administrator Atty. Florante Cayunda Jr., Sangguniang Panlungsod Member Hon. Dominic Junie Murillo, City Planning and Development Coordinator Engr. Patrick Postrero and staff, City Engineer Engr. Ranulfo Tagolgol and staff, City Environment and Natural resources Officer Engr. Gretel Cabrito, DPWH-5th LED District Engr. Eusebio Culas, Baybay City Water District General Manager Engr. Cristelo Loreto, and BCWD Board Member Ruel Salasayo. (Marissa M. Cano, City Information Officer, Baybay City, Leyte)
###