Nakapasar sa gihimo nga validation sa Livestock Section sa Department of Agriculture Regional Office VIII (DA RFO 8) ang Maypatag Vikings Farmers Association (MVFA) sa Barangay Maypatag dinhi sa dakbayan sa Baybay.
Angayang masayran nga usa (1) ang MVFA sa mga grupo sa mga Pwersa Masa nga gitabangan nga ma-organisa sa hiniusang pagpaningkamot sa City Agriculture Office (CAO) ug sa City Information Office (CIO) 'ning dakbayan.
Matud pa ni City Agriculturist Ms. Mora Abarquez nga cuatro milyones ka pesos (P4M) ang kinatibuk-ang kantidad sa Swine Production Project nga ihatag sa DA-RFO 8 ngadto sa Maypatag Vikings Farmers Association, lakip na niini ang building nga butangan unya sa mga baboy.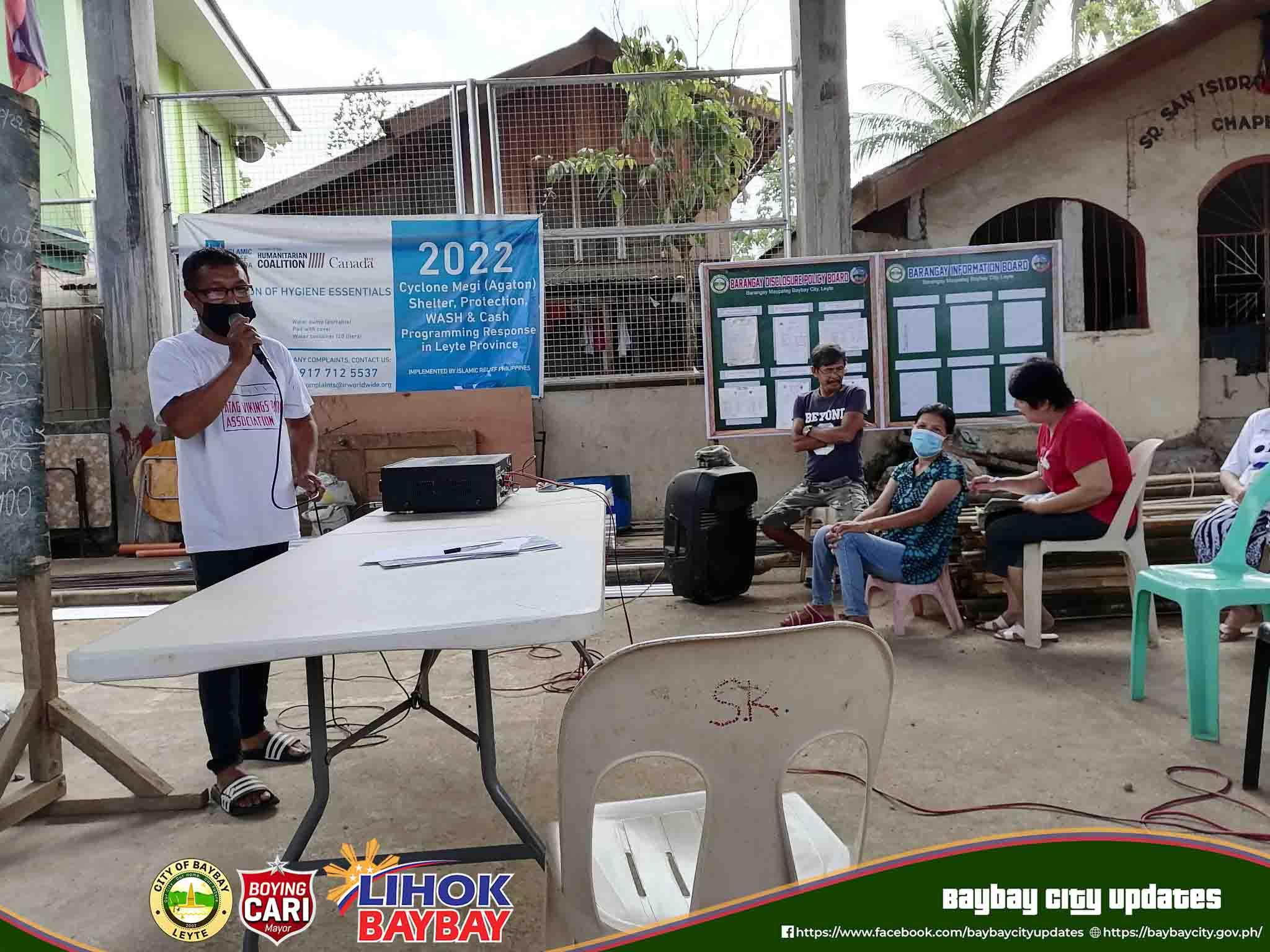 Hinuon, matud pa ni Ms. Abarquez nga kinahanglan usa nga magpa-accredit ang nahisgotang asosasyon ngadto sa DA-RFO 8 hinungdan nga gihikay na karon sa ilang buhatan ang accreditation documents sa MVFA.
Nasayran nga kinahanglan usab nilang magbutang og septic tank nga magsilbing counter part sa asosasyon sa nahisgotang proyekto. Apan gumikan kay wala pa may ika-counterpart ang Maypatag Vikings Farmers Association, gibutyag ni Ms. Abarquez  nga miduol sila ngadto kang Baybay City Mayor Hon. Jose Carlos L. Cari alang niini kinsa misaad nga mohatag usab og counterpart ang Baybay City LGU.
Kahinumdoman nga nakadawat og Sari-sari Store nga nagkantidad og cien mil pesos (P100,000.00) ang Maypatag Vikings Farmers Association duha (2) na ka tuig ang milabay. Gikan ang maong pondo sa Gender and Development (GAD) Fund sa Lokal nga Kagamhanan sa dakbayan sa Baybay.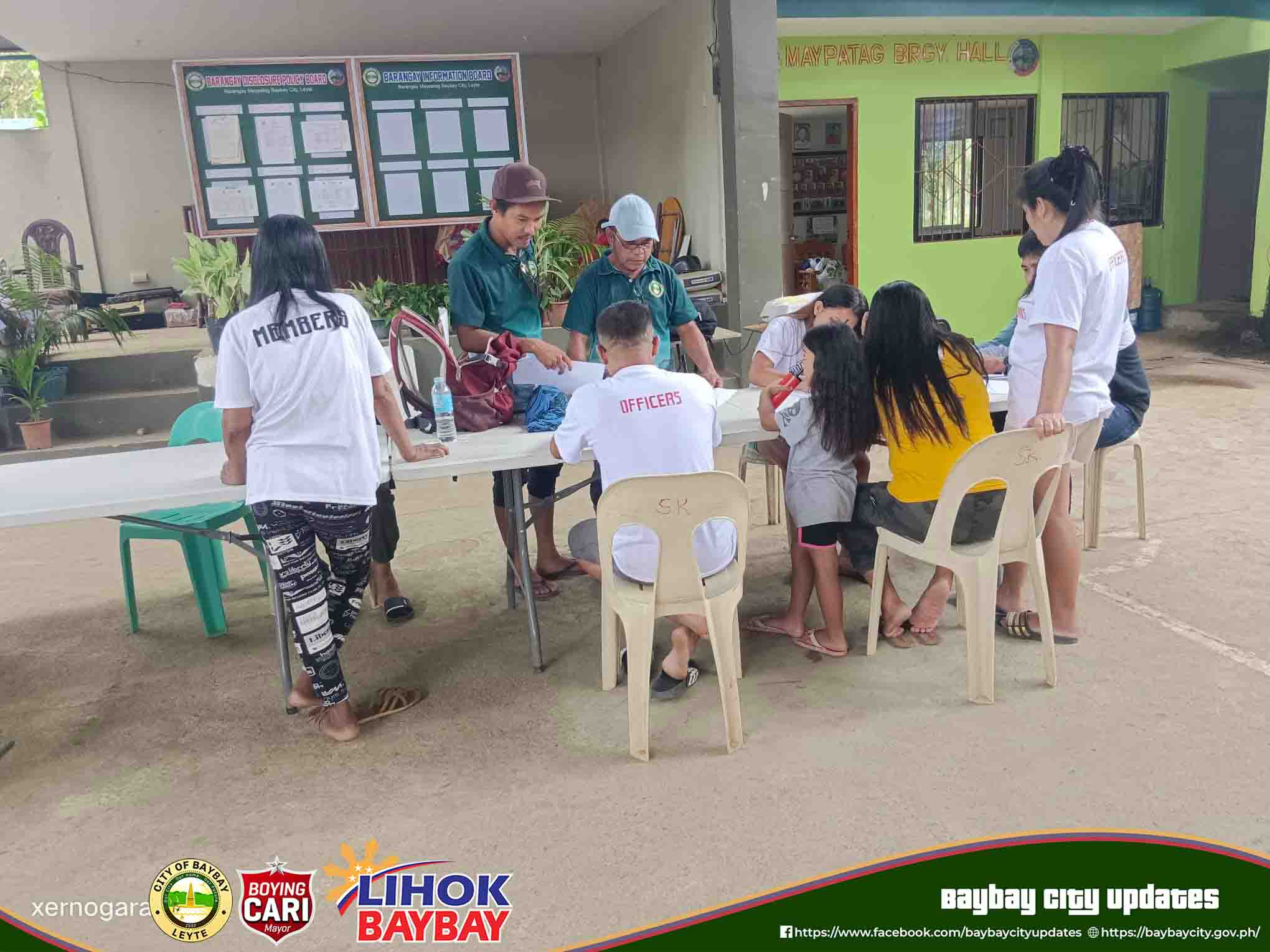 Nasayran nga napalambo sa nahisgotang organisayon ang ilang tindahan hinungdan nga gihatagan usab sila og pondo sa Baybay City LGU alang sa dugang Income Generating Project (IGP) nga Copra Buying nga nagpadayon pa usab hangtud karon.
Malaomon si Mayor Cari nga pinaagi niining maong mga livelihood projects, padayon nga molambo ang nahisgotang organisasyon ug makatabang unya sila sa pagpalambo sa ilang barangay, ilabi na kon mahatag na unya kanila ang Swine Production Project gikan sa Livestock Section sa DA-RFO 8. (Marissa Miguel Cano, City Information Officer, Baybay City, Leyte)
###