Magtukod og Nursery for Asexual Propagation of Jackfruit, Other Fruit Trees and Plantation Crops nga ila unyang ibaligya isip dugang tinubdan sa kita sa ilang organisayon.
Mao kini ang pangandoy nga gipadayag sa mga ginsakupan sa Baybay Jackfruit Growers Association, nga gipangulohan ni Mr. Arnel Seco, ngadto kang Baybay City Mayor Hon. Jose Carlos L. Cari.
Matud pa ni City Agriculturist Ms. Mora Abarquez nga nagkanayon si Mayor Cari nga ihatag sa Baybay City LGU ang tanan nga inputs nga ilang gikinahanglan alang sa pagtukod sa maong nursery apan kinahanglan nga ang asosasyon na ang mobayad sa abang sa yuta didto sa Barangay Candadam 'ning dakbayan diin ilang giplanohan nga ipahiluna ang nahisgotang nursery, isip counterpart sa ilang asosasyon.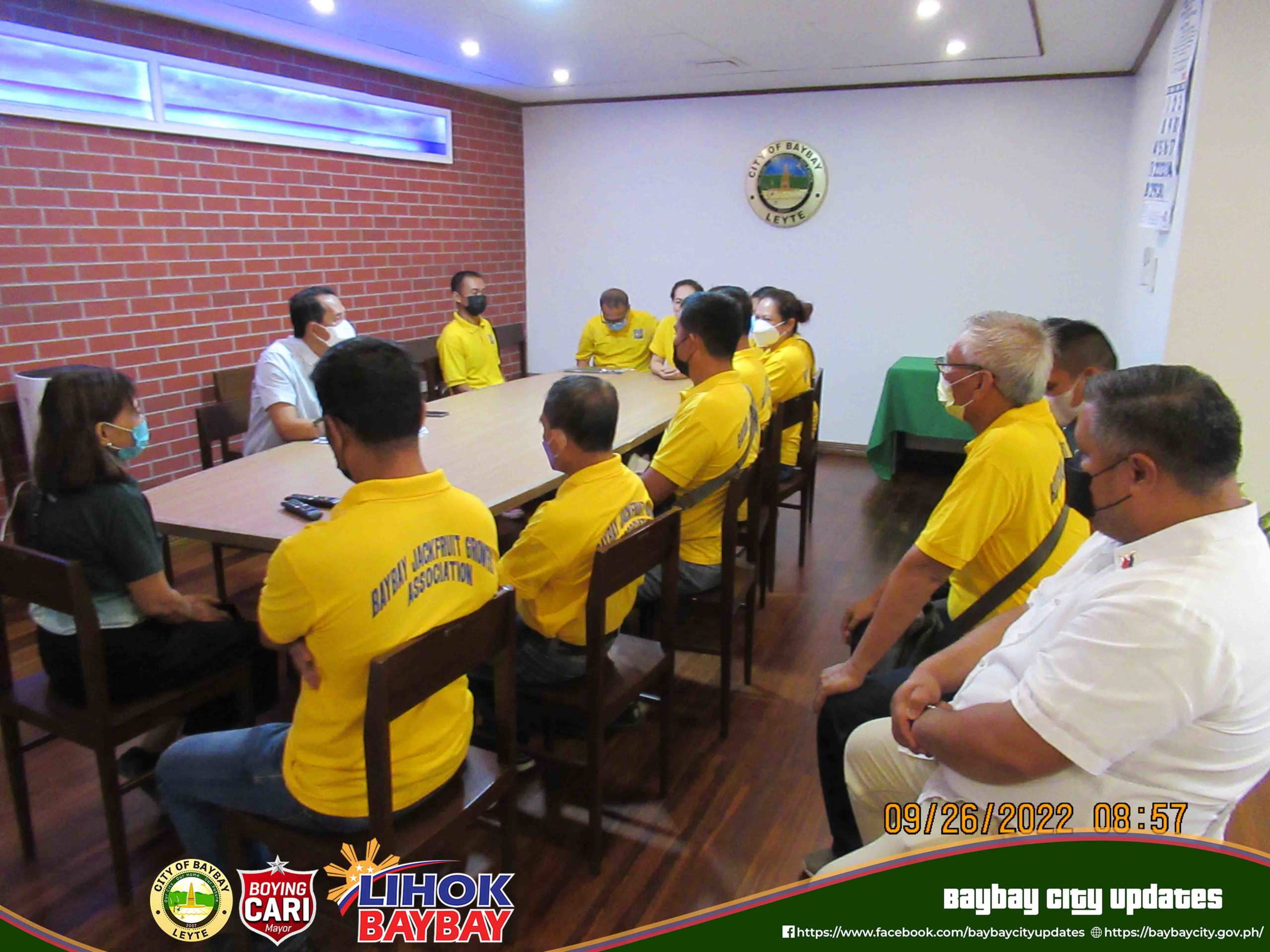 Kahinumdoman nga gipahigayon dinhi sa dakbayan sa Baybay ang labing una nga Jackfruit Day kaniadtong Hulyo 13 'ning tuiga diin gibutyag ni Ms. Abarquez nga nangka ang gipili nga banner crop sa lalawigan sa Leyte, ilabi na sa dakbayan sa Baybay, tungod kay mobunga man kini bisan kon ting-ulan o ting-init.
Gidasunan kining maong pamahayag ni Fruit Trees Program Coordinator Mr. Sopio Rim Jr. kinsa miingon nga 2009 pa nagsugod sa paghatag og mga igtatanom sa nangka ang Baybay City LGU ug padayon nga namunga ang maong mga puno-an sa nangka taliwala sa mga bagyo nga miigo sa dakbayan.
Si Vice President for Research and Extension Dr. Ma. Juliet Ceniza sa Visayas State University, sa iyang kabahin, nagkanayon nga, "Baybayanons must be proud that the sweetest and the best variety of jackfruit, the EVIARC Sweet (ES), is found only in Region 8 and that the most number of responsive ES variety jackfruit trees, in terms of production, are located in the City of Baybay."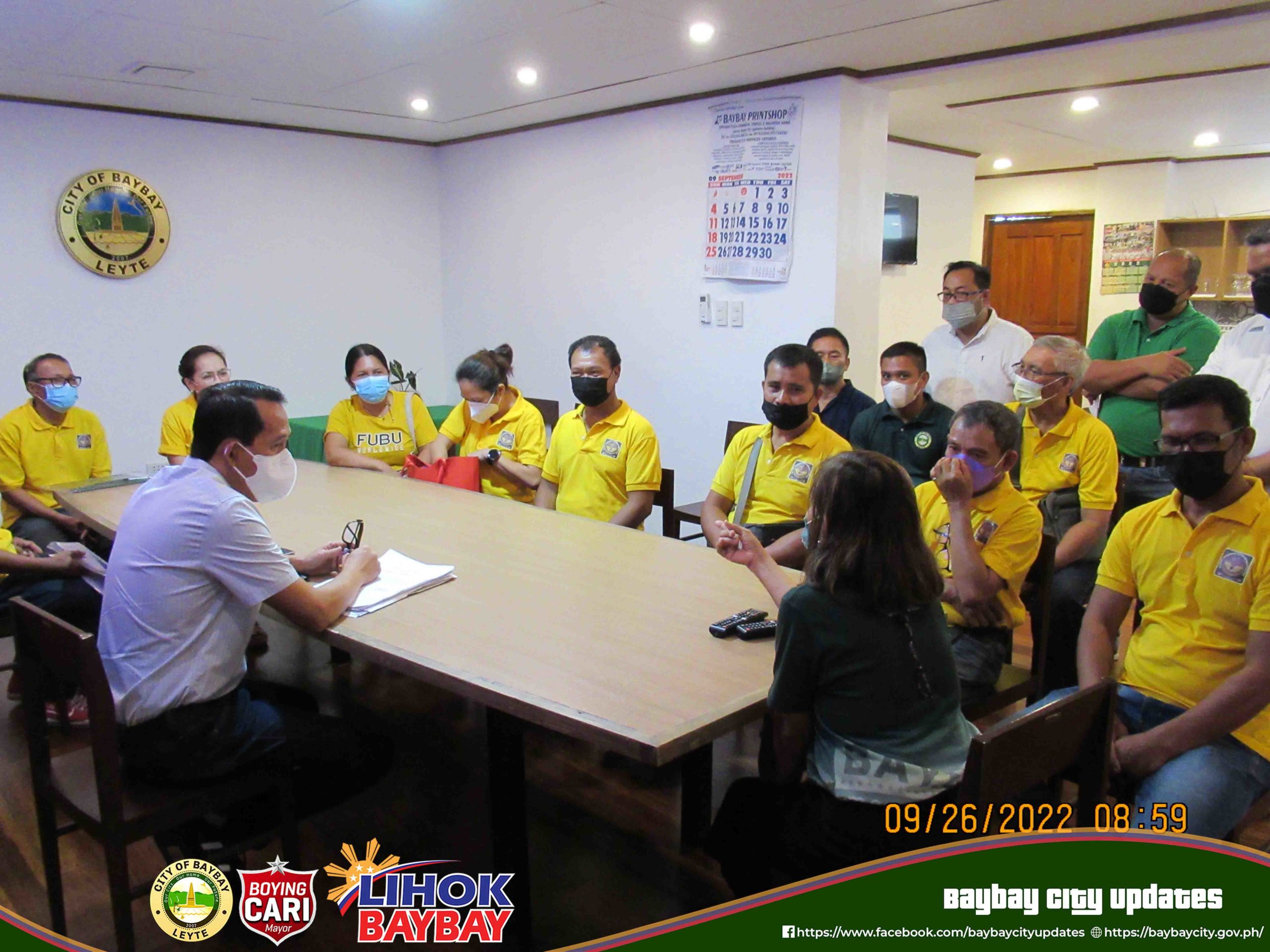 Tungod niini, matud pa ni Sangguniang Panlungsod Member Hon. Romulo Alcala, gihatag nilang Baybay City Mayor Hon. Jose Carlos Cari, Vice Mayor Atty. Ernesto Butawan, sa mga Sangguniang Panlungsod Members 'ning dakbayan ug ni Congressman Carl Nicolas Cari ang tanan nga suporta nga gikinahanglan alang sa kapanginabuhi-an sa mga mag-uuma ug mga mananagat 'ning dakbayan aron maseguro usab ang food supply dinhi sa dakbayan sa Baybay.
(Marissa M. Cano, City Information Officer, Baybay City, Leyte)
###