Upat (4) ka mga Civil Society Organizations (CSOs) dinhi sa dakbayan sa Baybay ang moapil sa duha (2) ka adlaw nga Entreprenurial Boot Camp sa Technology Business Incubator (TBI) sa Visayas State University(VSU) Main Campus dinhi sa dakbayan sa Baybay karong Oktubre 26 ug 27 'ning tuiga.
Gilangkoban kini sa Bunga Women's Association (BUWA), Masagana Rural Improvement Club (RIC) Producers Cooperative, Baybay Dairy Cooperative (BDC), ug sa Gabas Fisherfolks Association (GFA).
Mao kini ang gika-uyonan atol sa gipahigayon nga Screening of Selected Organizations for VSU Entrepreneurial Program kagahapon (Oktubre 24, 2022) sa Sangguniang Panlungsod (SP) Session Hall 'ning dakbayan. Gipasi-ugdahan kining maong panagtigom sa SP Committee on Cooperatives, People's Organizations (POs), Non-Government Organization (NGOs), and Associations nga gipangulohan ni SP Member Hon. Ramon Ronald Veloso.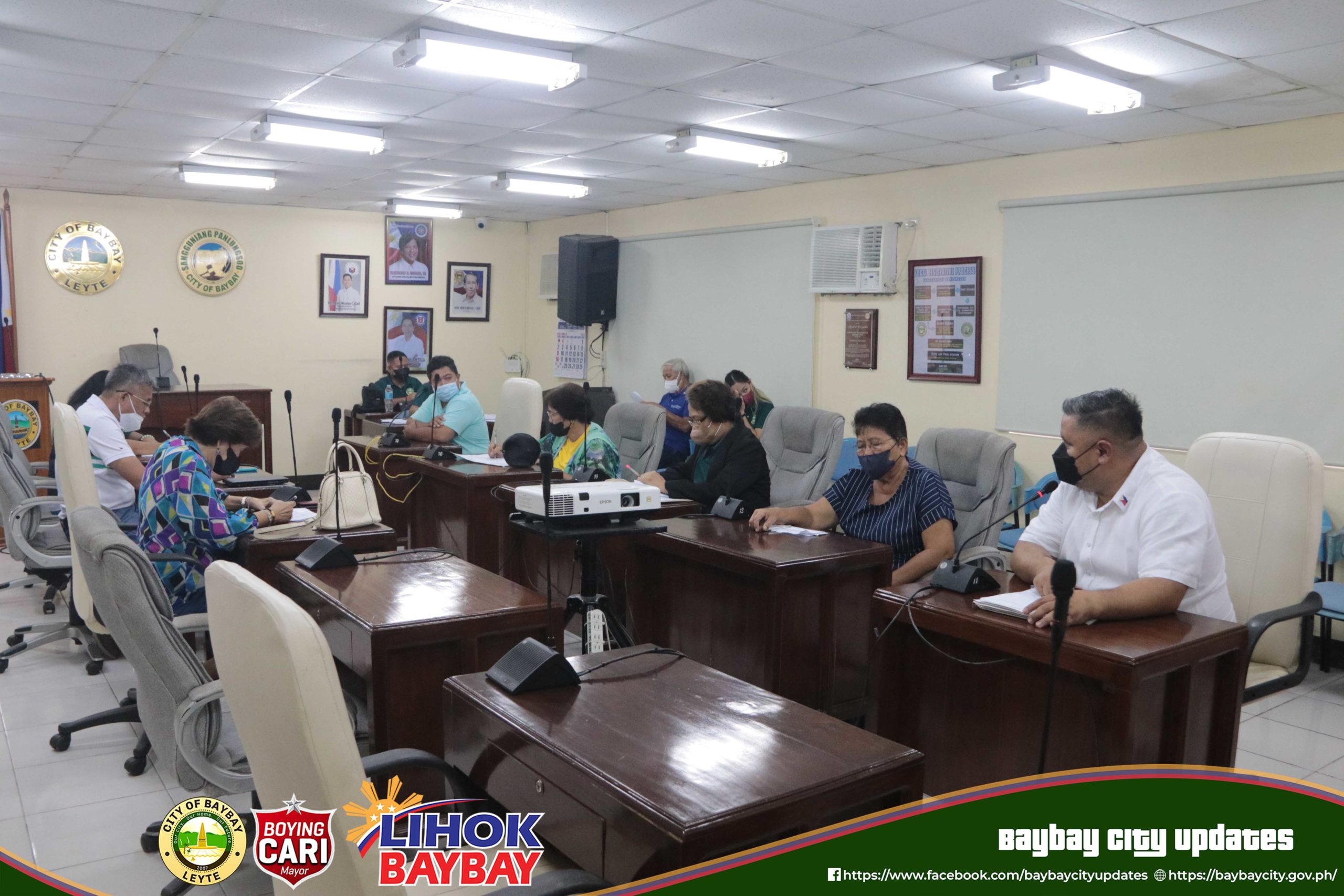 Atol sa iyang pagpakigpulong, gipasabot ni SP Member Dr. Jose Bacusmo nga pinaagi sa TBI, bansay-bansayon ang mga CSOs kon unsaon nga mahimong malambuon nga patigayon o business ang ilang kasamtangang livelihood o kapanginabuhi-an. "Sa Entrepreneurial Boot Camp, i-develop ang pagka-negosyante sa usa ka tawo o organisasyon. Tudlo-an ang mga participants kabahin sa bar code, sa packaging, nutritional facts, ug kon unsaon nga mahimong presentable ang ilang mga produkto aron makasulod kini sa dagko nga mga merkado," dugang pa ni Hon. Bacusmo.
Midugang sa pagpasabot si Hon. Bacusmo nga usa sa mga angayan nga usbon sa mga organisasyon 'ning dakbayan mao ang ilang panglantaw diin kuntento na sila nga mokita ug ginagmay aron makadugang sa galastuhan sa ilang pamailya matag adlaw, "Tungod niini, wala nila makita ang kahigayonan nga mahimong usa ka dako nga negosyo ang ilang mga produkto."
Gibutyag usab ni Hon. Bacusmo nga bisan ang Department of Science and Technology (DOST) naka-amgo sa ilang kakulangan tungod kay naka-focus man sila sa output sama sa research and training ug wala kaayo nila mahatagi og pagtagad ang outcome o resulta sa mga pagtuon ug mga pagbansay-bansay nga ilang gipahigayon.
Sa iyang kabahin nagkanayon si SP Member Carmen L. Cari nga dako kaayo ang pasalamat sa Baybay City LGU ngadto kang Hon. Bacusmo, kanhi Presidente sa VSU,  tungod kay gisalig gayud sa VSU ngadto sa Baybay City LGU ang ilang teknolohiya nga Baybay Delights nga mas nailhan na karon nga Vacuum Fried Jackfruit. "Magdala gayud ako niini kon may biyahe ko ug maoy akong ipangregalo kay lamian kaayo sila.  Kulang lang g'yud 'ta sa production mao nga medyo mahal  pa 'ni karon," dugang pa ni Hon. Cari.
Samtang, nagkanayon si SP Member Romulo Alcala nga kinahanglan na gayud nga ilisdan ang packaging sa RiceMo Curls aron mas maanindot kini nga tan-awon ug mahimong mas himalitan. Apan matud pa ni Hon. Cari nga nahimong inila ug himalitan ang RiseMo Curls tungod kay nutritiuous kini nga pagkaon ug gigamit sa mga feeding programs sa mga iskuwelahan ug sa mga Local Government Units (LGUs), bisan kon dili kaayo nindot ang ilang packaging.
Nunot niini, gitataw ni Hon. Bacusmo nga mas maanindot pa unya ang produkto niining upat ka mga CSOs human sila maka-apil sa duha (2) ka adlaw nga Entrepreneurial Boot Camp sa VSU. (Marissa M. Cano, City Information Officer, Baybay City, Leyte)
###