"Ang gusto ng pulis dito sa Region 8 lagi kayong safe at mabigyan kayo ng serbisyong totoo." This was the closing statement of the Philippine National Police Regional Office 8 Regional Director PBGEN ROMMEL FRANCISCO D MARBIL during the Blessing and Inauguration of the PNP Sub-station, Disaster Risk Reduction and Management Satellite Office and Terminal with Parking Area at the Visayas State University (VSU) Main Campus in Baybay City on February 27, 2023.
GENERAL MARBIL said that the police wants all the people in their respective areas of jurisdiction to be safe at all times but revealed that they have limitations such as the lack of the necessary equipment and buildings. Thus, he thanked the Local Government Unit of Baybay City headed by City Mayor Hon. Jose Carlos L. Cari for the construction of the building and the Visayas State University headed by President Dr. Edgardo E. Tulin for providing the lot.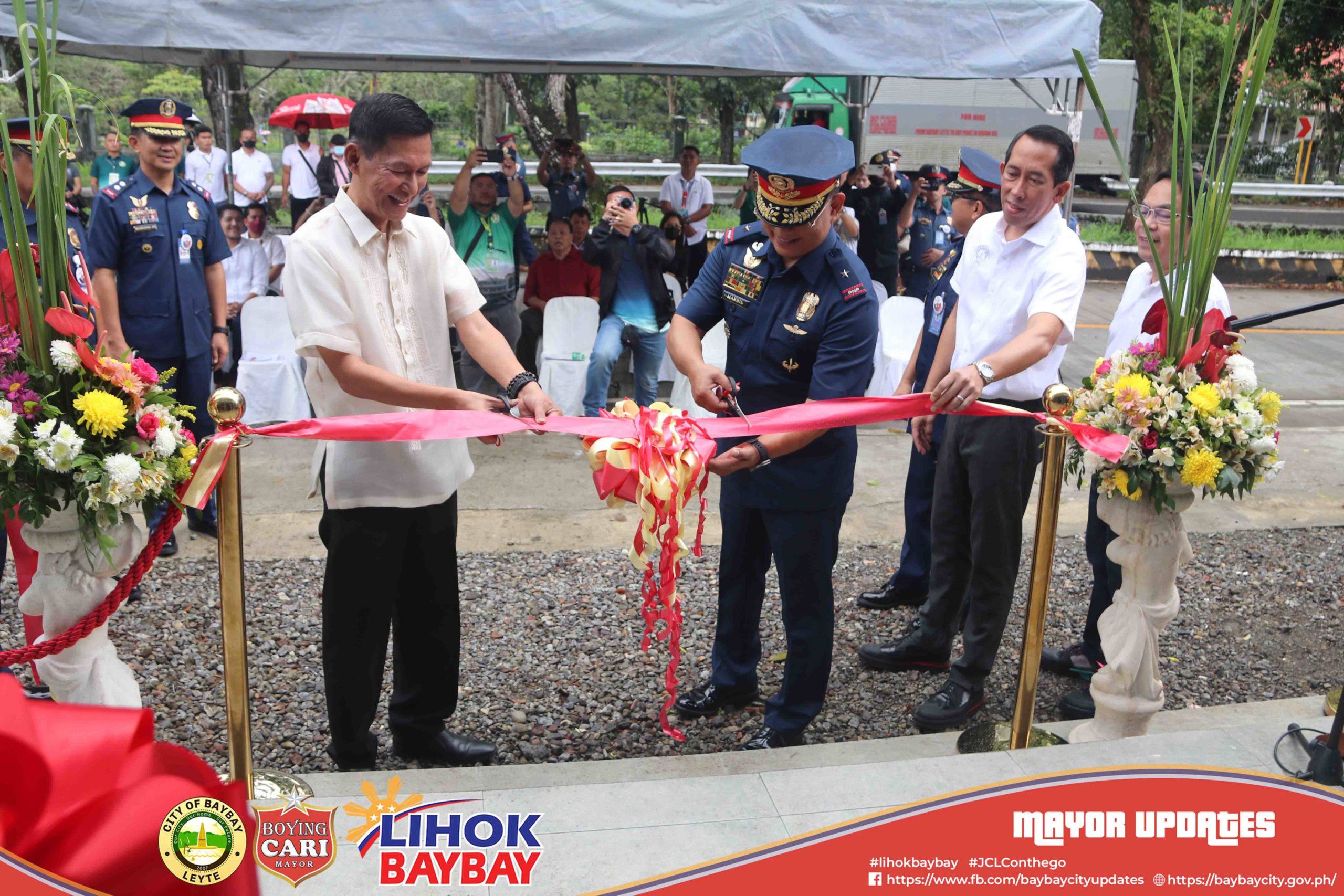 During his welcome remarks VSU President Tulin revealed that discussions about the said project started two (2) years ago and that the discussions did not stop despite the pandemic,  "This is a forward looking facility because being a leading university in the country, the rising population of our students is expected to continue. Thus the importance of this facility cannot be underestimated."
Mayor Cari, on the other hand said that the city is divided into four districts: North, East, South, and the Poblacion District and that close to 40% of the residents of the City of Baybay are in the North District. "Thus much attention should be given here especially because this is where the pride of Baybay is located – the Visayas State University,"  said Mayor Cari.
He added that this project was a part of the Peace and Order and Public Safety (POPS) Plan of the City of Baybay,"And anticipating the completion of our New Diversion Road in Barangay Kilim, the population in the North District Barangays is expected to rise in the next 2-3 years. That is why this sub-station is a must on this part of the city because it is both our duty and commitment to the public to maintain peace and order and to reduce the response time."
Thus, Mayor Cari thanked the Sangguniang Panlungsod, headed by City Vice Mayor Atty. Ernesto Butawan for allocating funds for the project and VSU for providing the needed lot, "And I am sure that the personnel will be committed by the PNP."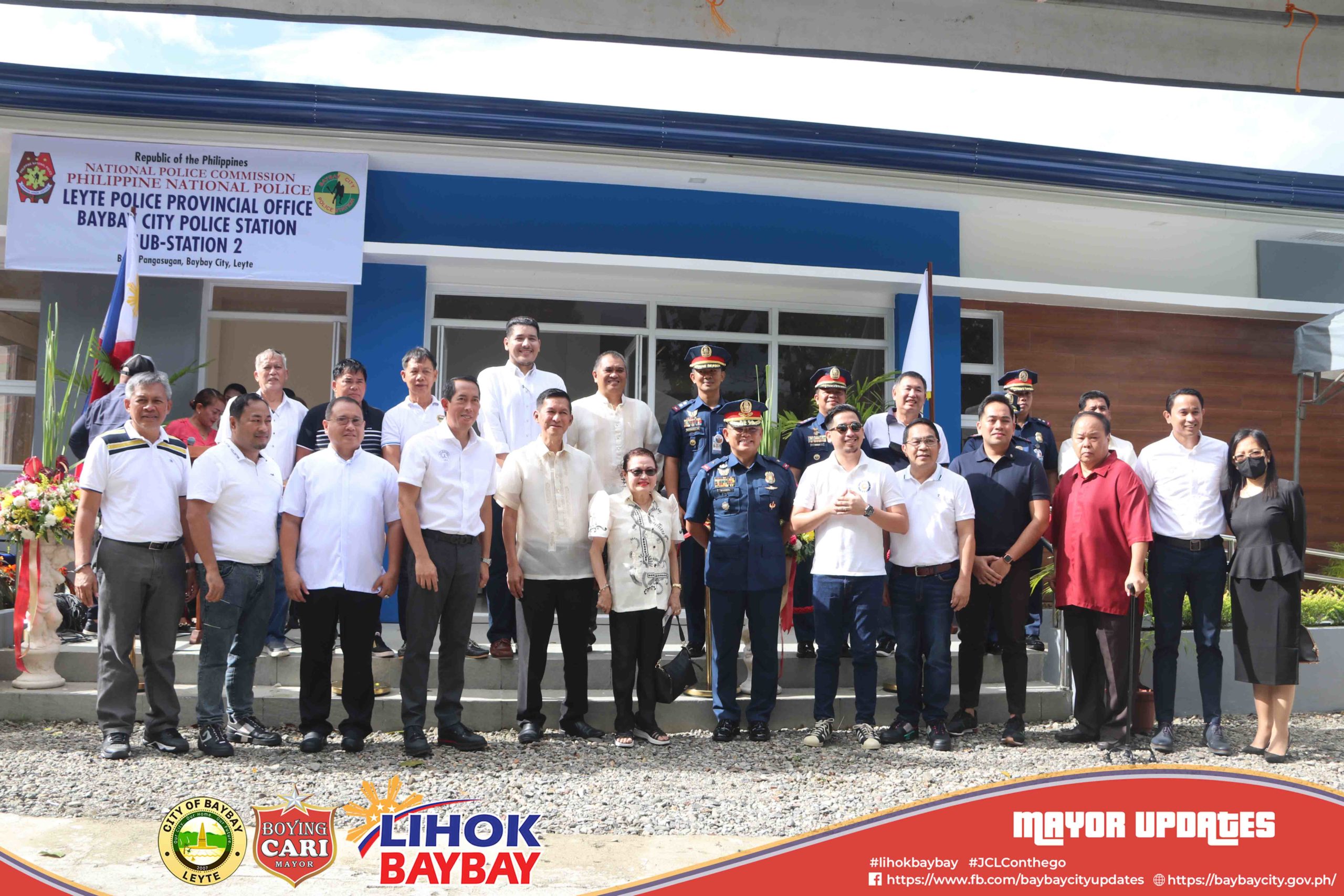 Vice Mayor Butawan also thanked the VSU Family for accommodating also the Terminal with Parking Area, a project between the VSU, Baybay City LGU and the Department of Public Works and Highways (DPWH), not only for their students but for the riding public as well. Mayor Cari requested VSU to manage the facility in coordination with the City Traffic Management and Terminal Office (CTTO), headed by the CTMTO Head, Mr. Jerson Colocar.
Congressman Carl Nicolas C. Cari of the 5th District of Leyte, on the other hand, said that both his office and that of the Baybay City LGU support all the undertakings of the PNP and that the presence of PBGEN MARBIL is a proof of his sincerity to serve not only the Baybayanons but also the whole 5th District of Leyte.  He added that aside from the building which was turned-over to the PNP, the City of Baybay also has a lot of huge infrastructure projects, "Dahil dito po sa Baybay City libre po ang mangarap. Pero meron po kaming kasabihan dito na Lihok Baybay kaya ginagawa po namin ang lahat upang makamit ang aming mga pangarap."
The young Congressman also revealed that many law makers in the country supports the bill which he authored, the House Bill No. 4553 which seeks to establish a VSU College of Medicine with the corresponding appropriation of funds from the national government. He said that, if approved, this will give the wannabe doctors in Region 8 the chance to pursue their dreams, "And I thank Dr. Tulin for his help."
Dr. Tulin also said that the Blessing and Inauguration of the PNP Sub-station, Disaster Risk Reduction and Management Satellite Office and Terminal with Parking Area at the Visayas State University (VSU) Main Campus is a historic unprecedented activity in VSU, while Sangguniang Panlungsod Member & Chairperson of the Committee on Peace and Order and Public Safety Hon. Dominic Junie Murillo said that, "This marks not only the city's support to peace and order but rather the support to our battle cry towards Kahapsay, Kalinaw and Kaambo-an in the City of Baybay." (Marissa Miguel Cano, City Information Officer, Baybay City, Leyte)
###