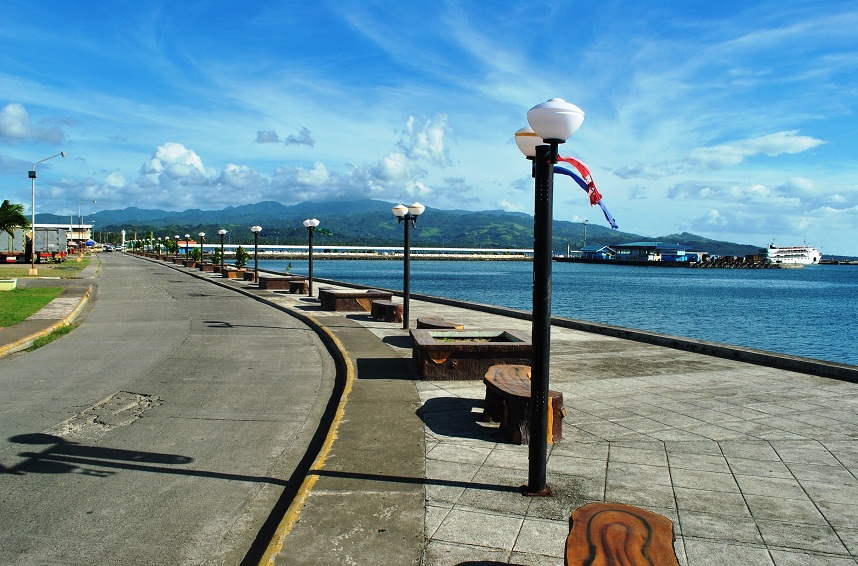 Baybay  is  situated  on  the western  coast of Leyte,  immediately  fronting  the  Camotes Islands   bounded  by  the  Camotes   Sea  of Cebu, where  it lays beyond  the Queen City of  the South, Cebu City.
City  of  Baybay  has  a  total  land  area  of 46,050 hectares, and  is  known to be  one of the  largest  in  terms  of  land  area  in  the Eastern  Visayas   region.  It is   divided into ninety-two (92) barangays, composed of 24 urban barangays and 68 rural barangays.
Based on the 2010 BMIS records, the city is inhabited by 104, 993 people.  In the last 20 years, the population of Baybay has been growing at an average of 1.43 percent annually.
Predominantly identified as  an  agri-fishery-based economy, its  agricultural lands is well-suited  for  rice,  corn,  coconut,  root   crops, fruits, vegetables, livestock production and is abundant  in fisheries  resources, particularly in the coastal areas.
Located  along  the western  coastal  area of the  province  and  inter-connected  by concrete  road network from the east, north and  south, City of  Baybay's  potential  as  a satellite  economic hub  to Tacloban City  is well  recognized.  At present, there are 4 big manufacturing companies and with 6 business classifications at about 100different types of  business establishments operating in the city.
Endowed with a beautiful scenery and rich natural  resources,  the City offers  a number of  tourist  attractions.  Beautiful natural rivers, hot  springs,  nature  pool  and  falls, beaches, caves, and old relics  can be  found within the City limits. The City is also home to the Visayas State University, a locally and internationally renowned tertiary institution that  specializes  in  agricultural  research  and education.