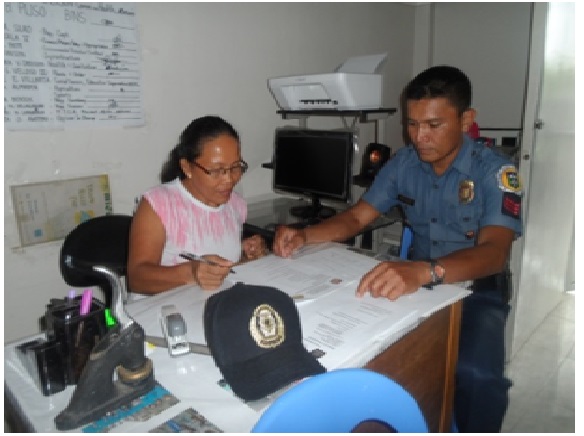 (Photo Credits: Baybay City Police Station)
BCPS Reveals Requirements for Securing a Police Clearance
Police clearance is a government document that is released to an individual upon request. This certificate ensures that you cleared of any unlawful activities and has not been involved in any criminal act. According to PSUPT RAMIL N. AMODIA Chief of Police of the Baybay City Police Station (BCPS), the police accepted as a valid ID and can also be used for legitimate identification purposes.
As a part of safety precautions, some company employers require a Police Clearance in hiring qualified employees. Securing passports and other government IDs may also require a police clearance.
However, like other public documents such as the Barangay Clearance, National Bureau of Investigation (NBI) Clearance and the Voters' Certification from the Commission on Elections (COMELEC), a Police Clearance is valid only for one (1) year. This means that in case you will need a police clearance again, you must secure another after its expiration date.
In an interview with PSUPT AMODIA, he revealed the requirements for securing a police clearance. These include the Community Tax Certificate, commonly known as "cedula" which is issued by the City Treasurer's Office; the Barangay Clearance which can be secured from the barangay where the applicant is residing; two (2) pieces 2×2 ID picture; Official Receipt for the Police Clearance Fee, in the amount of one hundred pesos (Php100.00), from the City Treasurer's Office; one (1) Documentary Stamp which can be secured at the Bureau of Internal Revenue (BIR) in the amount of thirty pesos (Php30.00), and the Filled-out police clearance application form which will be given by the Desk Officer at the police station, upon request.
Particularly in the City of Baybay, the Police Clearance can be acquired at the new Baybay City Police Station located at the Diversion Road in Barangay Gaas, Baybay City, Leyte.
Considering its distance from the poblacion, and the difficulty to get a public transport from the new Baybay City Police Station back to the poblacion proper, it would be wise to bring all the necessary requirements before going to the police station. (Jason Ybanez, CIO Staff and Marissa M. Cano, CIO III)
###