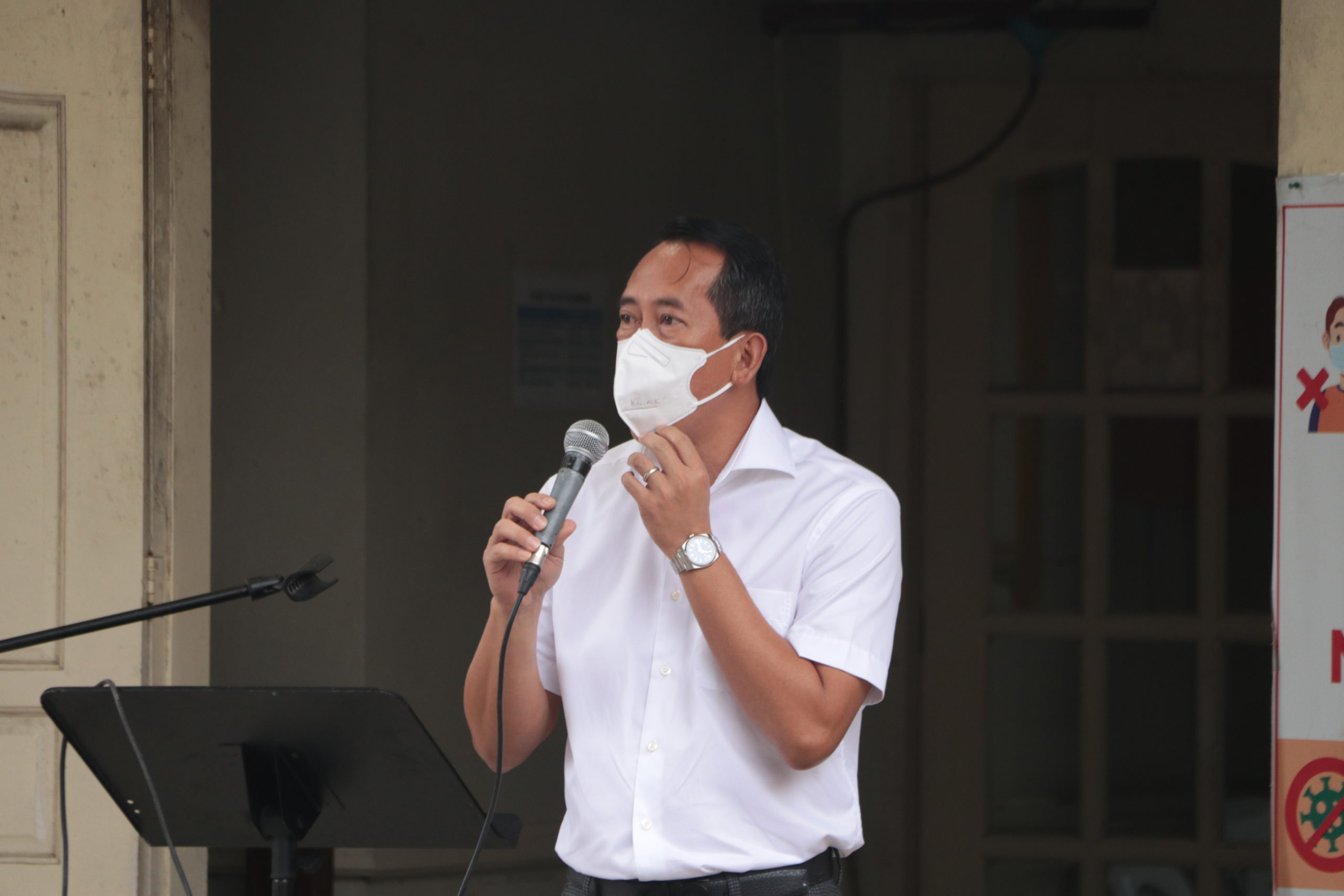 Tropical Storm Agaton displaced 451 families in the City of Baybay, who are currently staying in the Evacuation Centers located at the Baybay City Night High School (254 families from Barangay Mailhi) and at the Baybay City Senior High School (145 families from Barangay Kantagnos).  The said typhoon also rendered danger zones in Barangays Kantagnos and Mailhi causing the residents therein to be immediately relocated.
Thus, Baybay City Mayor Hon. Jose Carlos L. Cari ordered the City Planning and Development Office (CPDO) to immediately look for possible relocation sites and have them inspected by the Mines and Geo-sciences Bureau (MGB) to ensure safety.  As of now, the relocation sites identified by LGU Baybay and approved by the MGB are located in Barangay Maganhan (for Barangay Kantagnos) and Barangay Higulo-an (for Barangay Mailhi).
To jumpstart and financially support the entire program, Mayor Cari submitted Supplemental Budget No. 2 to the Sangguniang Panlungsod (SP) of the City of Baybay which includes the funds for the purchase of the lot and the construction of semi-permanent housing units in Barangay Maganhan (2 hectares) and Barangay Higuloan (1.5 hectares) for the survivors of TS Agaton from Barangays Kantagnos and Mailhi, respectively. Also included in the proposed Supplemental Budget No. 2 are funds allotted for local utilities such as light, water, and fuel.
It could be recalled that Mayor Cari said in one of the City Development Council (CDC) Meetings that living in the evacuation centers, for a long period of time, is no longer healthy because evacuees are bound to suffer from communicable diseases, diarrhea, and malnutrition. Thus, Mayor Cari is hopeful that the Sangguniang Panlungsod (SP) will approve the said Supplementary Budget No. 2 at the soonest possible time.
Mayor Cari also thanked City Vice Mayor Atty. Ernesto Butawan and the rest of the SP Members for their support of his programs and projects, in the last three years, that provided for the needs of the Baybayanons, especially in terms of livelihood, health, education, infrastructure, and the like.
###