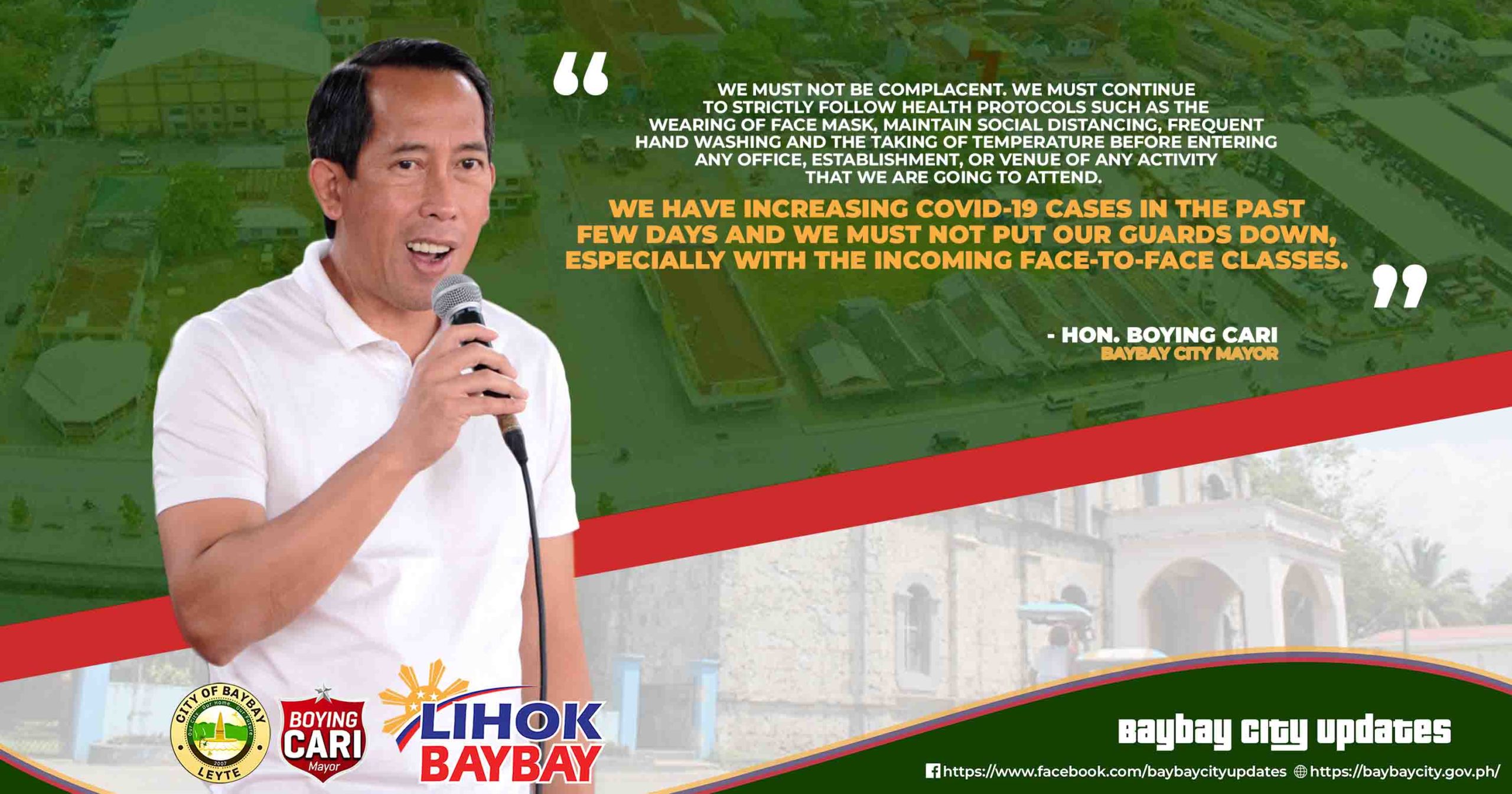 The Local Vaccination Operation Center (LVOC) of the City of Baybay needs to vaccinate 1,000 senior citizens to meet the Presidential Directive of 90% coverage for senior citizens within his first 100 days.
Medical Officer V, Dr. Jerome Profetana revealed, during the City Inter-Agency Task Force on the Management of Emerging Infectious Diseases (City IATF-MEID), that they already have a masterlist of the senior citizens in the city who have not been vaccinated yet. "We just need to explain to them the importance of being vaccinated against COVID-19," he said. He also added that senior citizens are given priority in all of the Vaccination Posts and that they might conduct house-to-house vaccination for senior citizens, should this be necessary.
However, Dr. Profetana said that the most challenging directive of President Ferdinand "Bongbong" Marcos is the 50% coverage of first booster shot.  This is because the current accomplishment of the City of Baybay is only 12% and the LVOC needs to vaccinate 40,000 Baybayanons to meet the target.
In relation to this, Dr. Profetana said that the CHO, as a Vaccination Site, is open for Booster Doses from Monday to Friday, except when there is a vaccination scheduled at the Baybay City Gym. He added that they had been advocating for booster shot, thru the CHO personnel, "But many people refuse to get the booster shot because they believe that they are already protected from COVID-19 after their first and second dose."
Thus, Dr. Profetana revealed that the City IATF-MEID might adopt new policies and strategies not only to meet the President's directive but also to ensure that Baybayanons are protected against the virus, especially with the incoming face-to-face classes.  It could be recalled that booster dose is available for the adolescents (12-17 years old) and the adults (18 years old and above).
For his part, Baybay City Mayor Hon. Jose Carlos L. Cari said that nobody knows what will happen next as the virus continue to evolve. Hence, the City of Baybay must prepare for the worst scenario. He added that it is best to prepare and pray that the worst won't happen than to be caught unaware and helpless of the situation. (Marissa M. Cano, City Information Officer, Baybay City, Leyte)
###