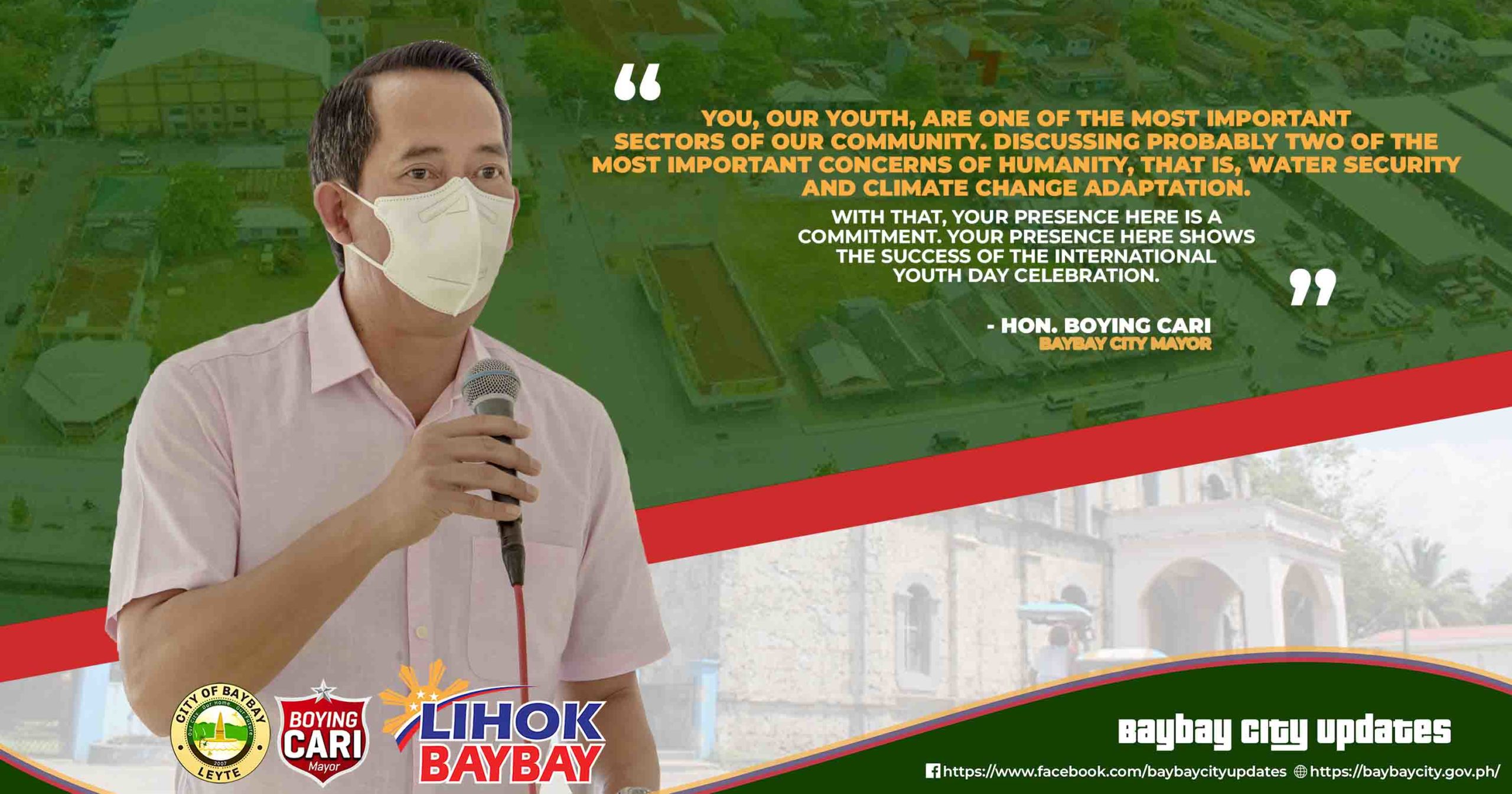 In conjunction with International Youth Day, 2022, the City of Baybay hosted Day 4 of the Regional Conference of Youth-Asia and the Pacific (RCOY-APAC) at the Binaybayon Convention Hall on August 12, 2022.
Youth representatives from the different provinces of Region 8, delegates from Asian and Pacific countries, and UN officials, including no less than the Director of Services of the World Meteorological Organization (WMO), Dr. Johan Stander, were welcomed by the Baybay City Officials led by City Mayor Jose Carlos L. Cari. In his speech, the city mayor acknowledged the role of the youth as a catalyst for change, especially in ensuring water security and climate change adaptation.
The Regional Conference of Youth (RCOY) is a program aimed at gathering youth from different regions to engage them in discussions concerning environmental crises. With the programs and activities strategically prepared during this five-day event, RCOY further capacitated the delegates with skills they can use to train and educate the youth in their respective communities and to use their voice to influence and intervene in local policy consultations. In celebration of the International Youth Day 2022, RCOY served as an avenue for the youth to bring their concerns regarding environmental crises to the international community.
On Day 4, representatives from different groups presented their demands and perspectives during the plenary, which will be included in the drafting of the Global youth Statement (GYS)—submitted every year to the UN Climate Change Conference. Before heading back to Ormoc City, Dr. Stander also held Bilateral Meetings at the Baybay Convention Center VIP Lounge to have collaborative discussions with stakeholders in order to further strengthen and localize youth involvement in climate change issues and solutions.
###