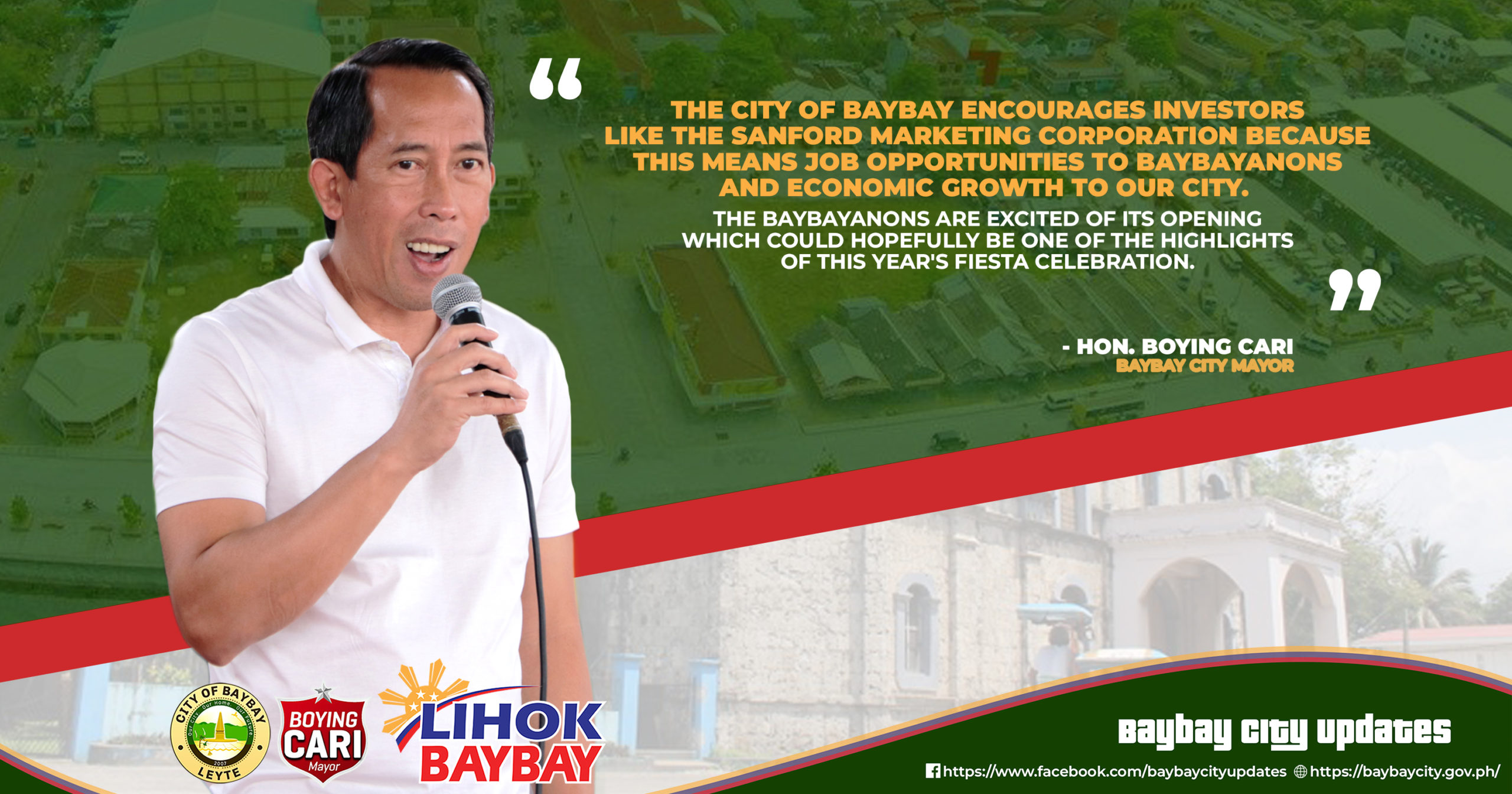 On August 25, 2022, representatives of the SANFORD Marketing Corporation met with Atty. Ernesto Butawan, City Vice Mayor, at the Baybay Gymnasium VIP Lounge to formally introduce their products and services in preparation for their store opening hopefully this year, 2022.
It has been a month since SANFORD sent a team from their Human Resource and Management Office (HRMO) to Baybay City to conduct on-the-spot interviews for interested Baybayanon applicants. The activity served as an opportunity for Baybayanons to find work and, hopefully, earn so that they may be able to provide for their families.
Vice Mayor Butawan, in his meeting with the representatives from SANFORD, introduced Baybay City as a growing economic hub in the province. He also talked about the different products locally produced in Baybay City, such as vacuum-fried jackfruit, sweet potato chips, and the like. His introduction of the city's local products led SANFORD to suggest they may include locally produced goods in their SM Market.
While the ptopose building is still under construction, SANFORD hopes to open its store to Baybayanons before 2023. As Baybay will have a month-long celebration of its town fiesta, SANFORD anticipates incorporating its store activities with the city's month-long city fiesta celebration.