Baybay City Mayor Hon. Jose Carlos L. Cari offered 150 slots of free training to the Alternative Learning System (ALS) graduates of the City of Baybay. He said this during his message at the ALS Graduation Ceremonies held at the Baybay City Gym today (September 3, 2022).
Mayor Cari revealed that the City of Baybay has its own Baybay City Technical-Vocational and Skills Training Center,  located at Barangay Cogon of this city, where interested ALS graduates will undergo the training course that they have chosen. However, since the slots are limited, it will be on a first come first serve basis.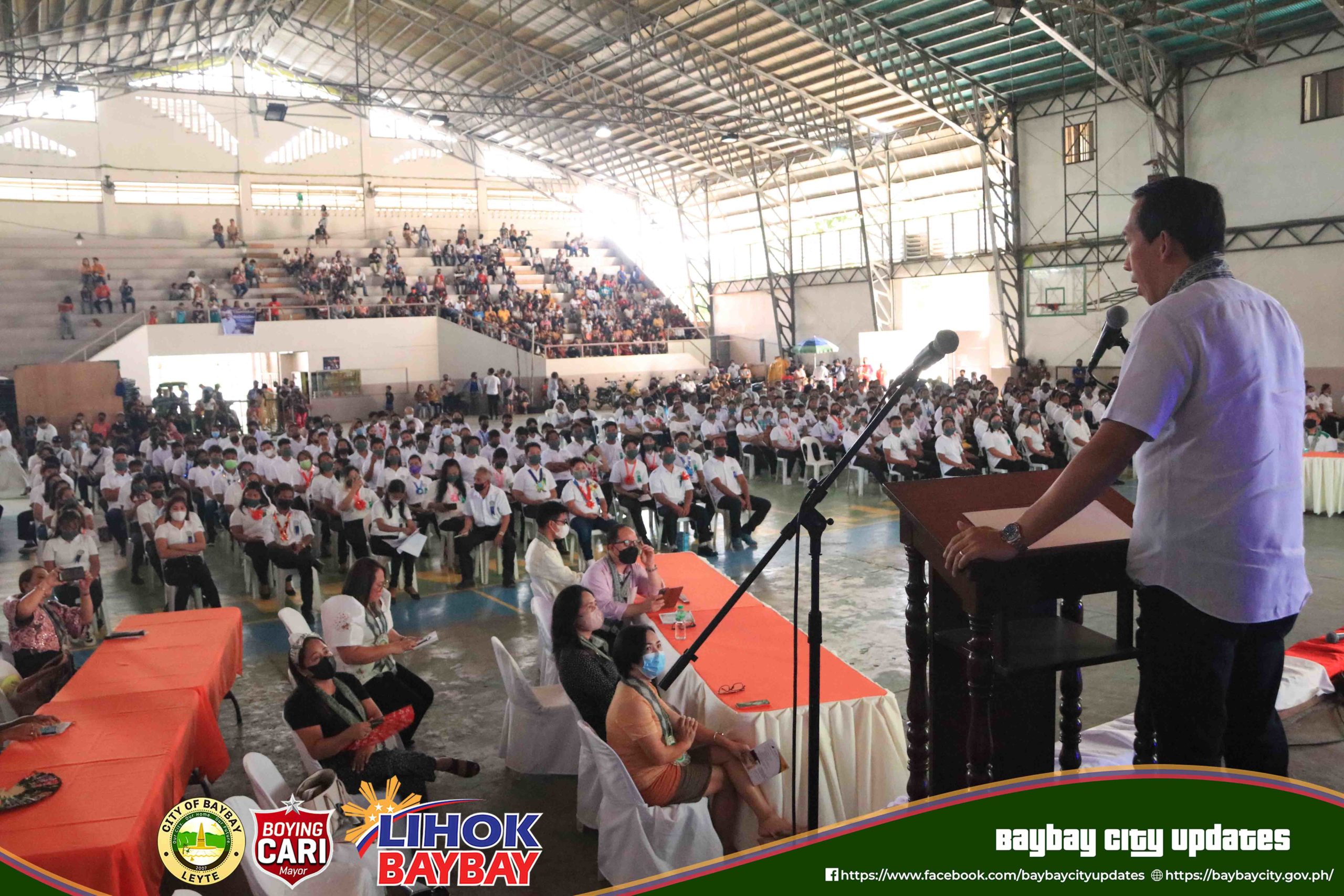 The Local Chief Executive also revealed that the ALS graduates in a particular barangay may group themselves to avail of the livelihood programs being offered by the Baybay City LGU to its constituents. He said that, "If your group, of at least five (5) members, decides to establish a tilapia pond, the Baybay City LGU will prepare the land for you, we will provide all the necessary inputs such as pipes, fingerlings, feeds, and technical assistance and all that your group will do is manage the fishpond until the fish are ready for harvest. Then, after harvest, all the income from the fishpond will be yours but you have to spend a portion of that income for the second cropping and the cycle continues."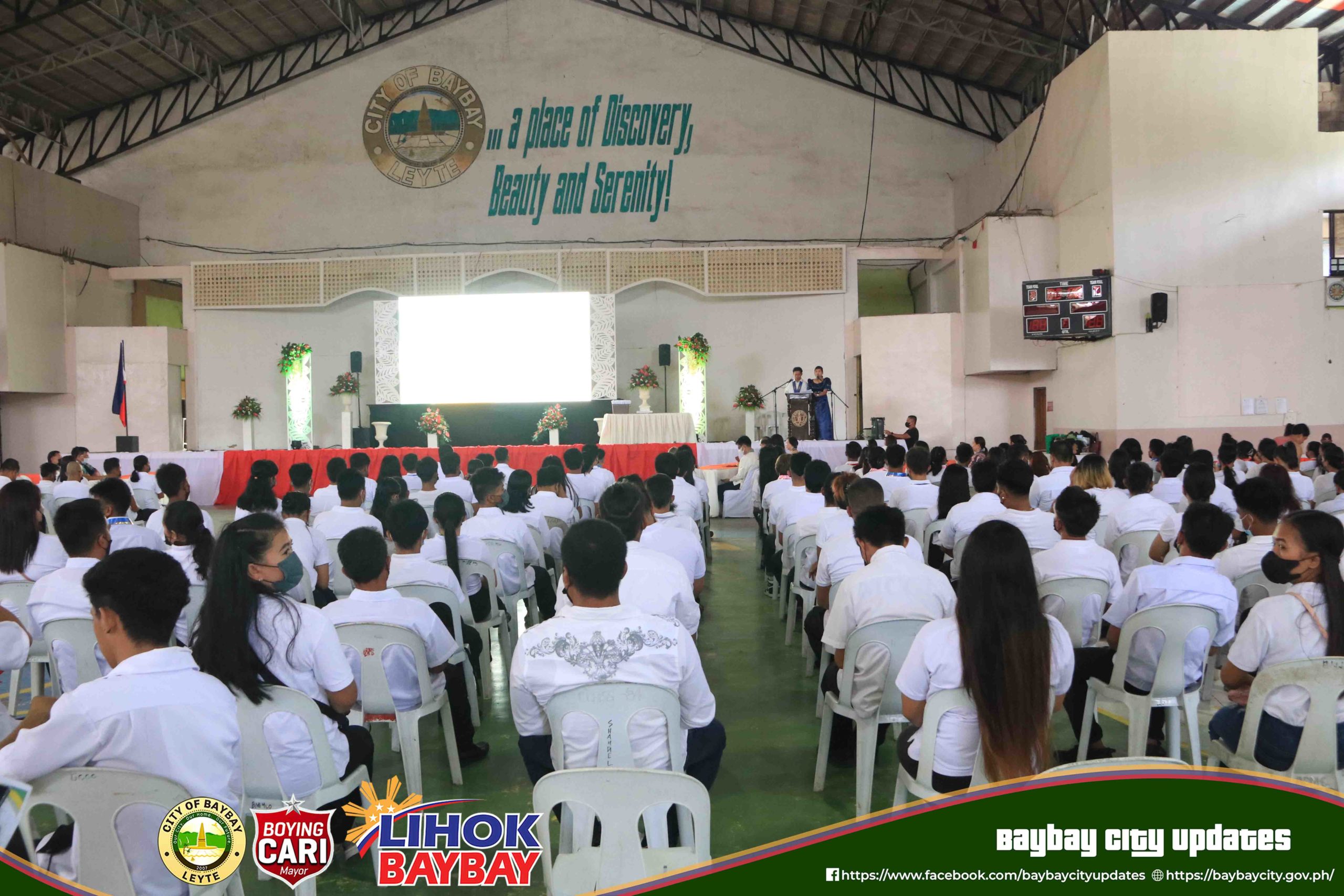 Mayor Cari added that the same is true for those who will choose to go on Vegetable Production. "The Baybay City LGU will provide the tractor for land preparation, the inputs like seeds and fertilizer, and the technical assistance, thru the City Agriculture Office. Upon harvest, the total income will go to your group but you must spend a portion of your income for the next cropping," added Mayor Cari.
The City Mayor reiterated that with a lot of unexpected things that are happening, not just in the country but around the world, that will surely affect the economy and food security, our constituents must be equipped with the necessarily skills and capabilities. For its part, the Local Government Unit (LGU) of Baybay has already prepared inclusive programs to address this concern.
It could be recalled that more than four hundred (418) learners graduated from the Alternative Learning System (ALS) in Baybay City today.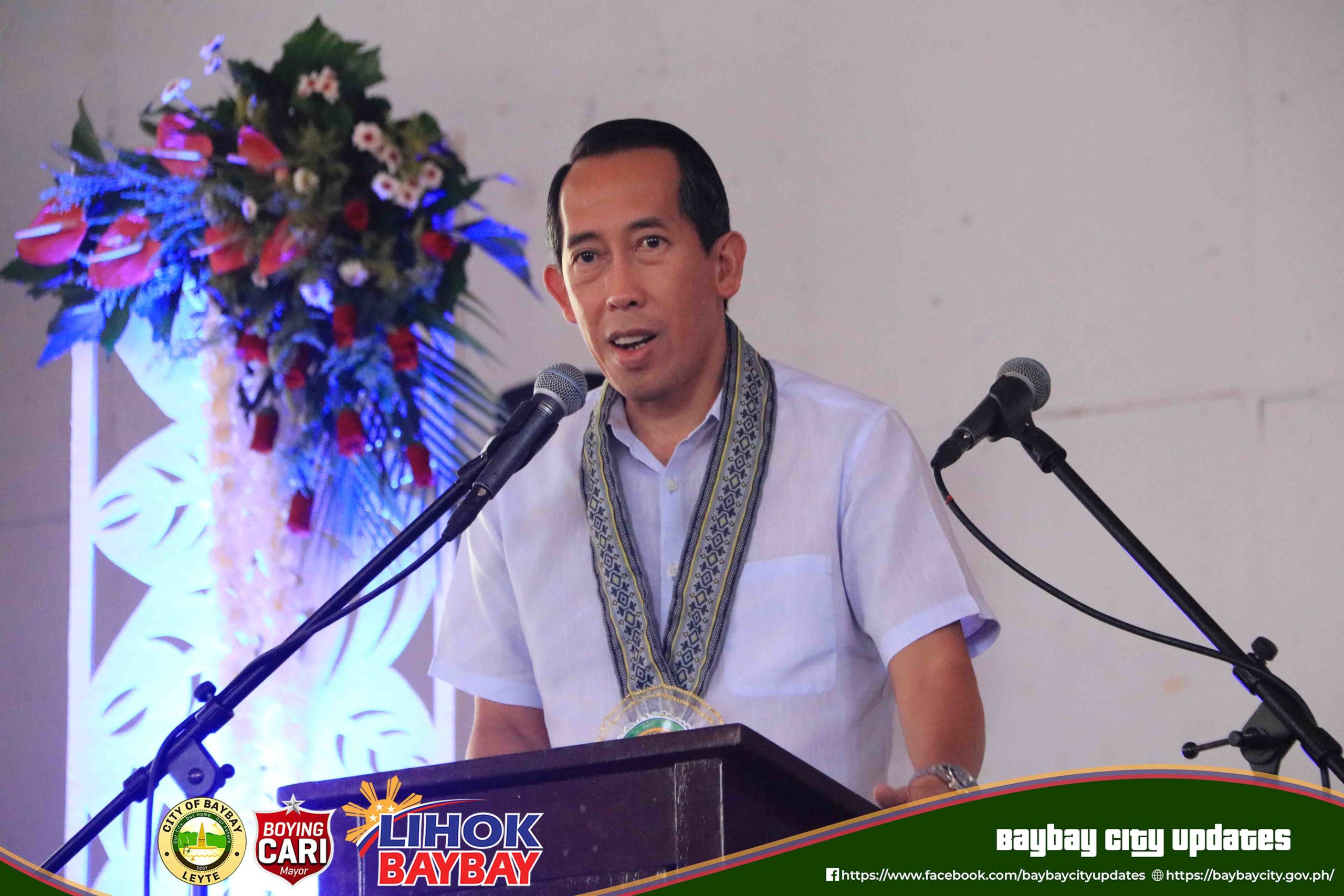 ALS is a project of the Department of Education through its Bureau of Alternative Learning System which aim is to help elementary and high school dropouts or those who have not been able to attend any schooling at all to finish their primary or secondary education through non-traditional ways of schooling.
This means that after passing the ALS Accreditation and Equivalency Test (A & E Test), graduates  will be considered a grade school or a high school graduate, depending on the test the OSY took, and will be eligible to apply to the next level. (Marissa M. Cano, City Information Officer, Baybay City, Leyte)
###