Duha (2) ka mga umahan dinhi sa dakbayan sa Baybay ang Good Agricultural Practices (GAP) certified na sa pagka karon. Gilangkoban kini sa Mazo's Farm nga gipanag-iya ni Romeo Mazo Sr., 2019 Gawad Saka Outstanding Vegetable Farmer Awardee ug labing una nga umahan nga na-GAP Certified dinhi sa Rehiyoin Otso kaniadtong tuig 2015, nga anaa mahimutang sa Barangay Hibunawan 'ning dakbayan; ug sa Uy Integrated Farms sa Barangay Imelda nga gipanag-iya ni Marlon Uy.
Mao kini ang gibutyag ni City Agriculturist Ms. Mora Abarquez kinsa nagkanayon nga unom (6) pa ka mga umahan ang gi-inspeksiyon nilang Bureau of Plant Industry (BPI) Central Office PhilGAP Inspector Mikko J. Facturan, Food Safety Focal Person Randy Dante ug Marilyn Ritaga sa Department of Agriculture Regional Field Office 8 (DA-RFO 8) sa dakbayan sa Tacloban.
Gilangkoban kini sa umahan nilang Elisa Serano ug Jovan Nayre sa Barangay Gabas, Albert Rosillo sa Barangay Kilim, William Albero ug Helen Rebecca sa Barangay Gabas, ug Leonila Cajes sa Barangay Gacat.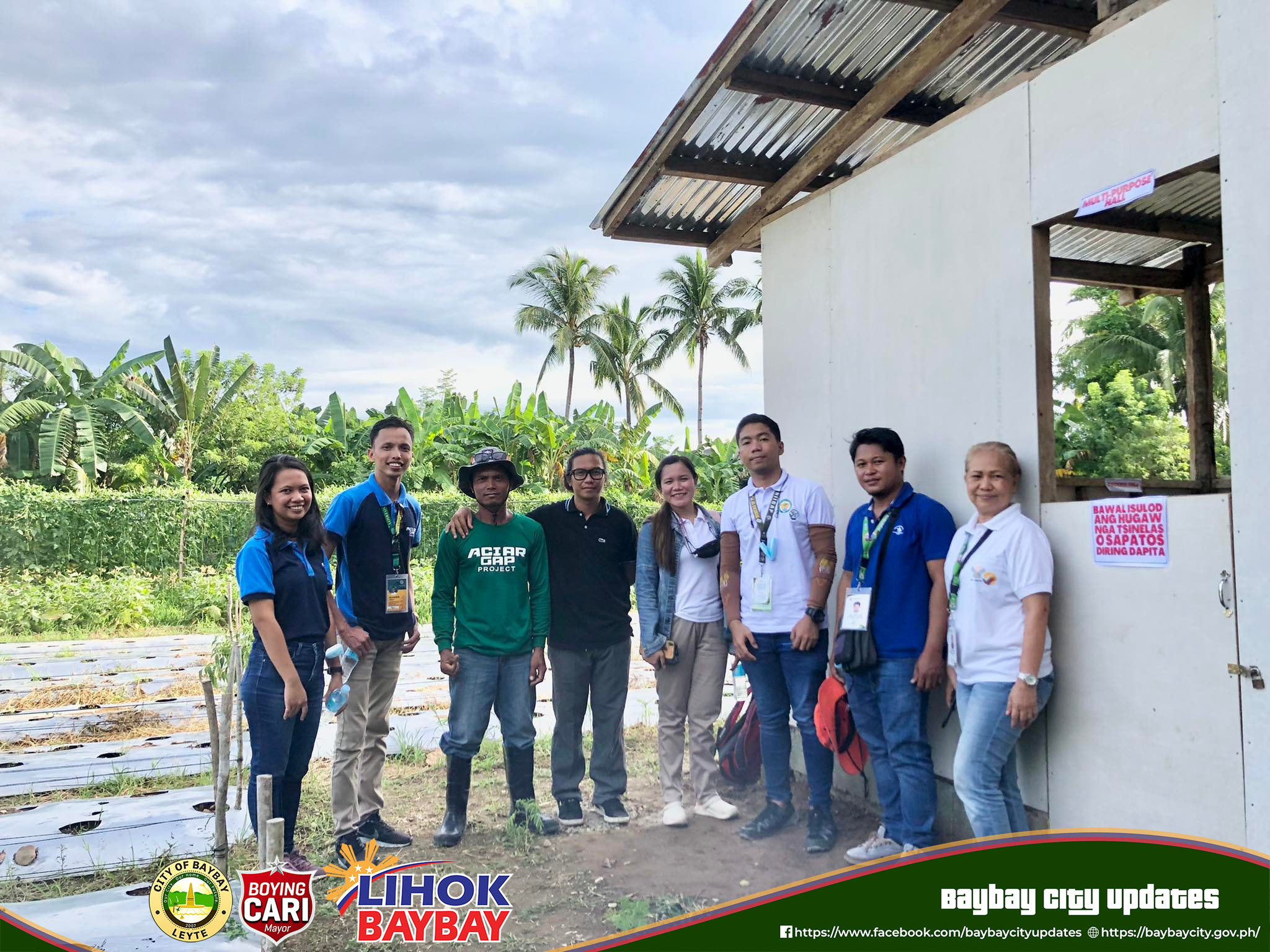 Matud pa ni City Administrator Atty. Florante A. Cayunda Jr., nalipay niining maong balita si Baybay City Mayor Hon. Jose Carlos L. Cari hinungdan nga buot niyang ikapasabot ngadto sa kadaghanan ang bentaha sa pagkaon og mga GAP-certified nga mga produkto sa uma.
Tungod niini, gibutyag usab ni Atty. Cayunda nga nagplano si Mayor Cari nga magbutang og GAP-Certified Products Stall sulod sa Baybay City Public Market agi'g pagpaila niining mga safe and healthy foods ngadto sa mga mamalitay.
Matud pa niya nga nagkanayon si Mayor Cari nga mahimong magbutang usab didto og mga basahon kabahin sa kon unsa man ang Good Agricultural Practices (GAP) ug kon unsa man ang bentaha sa pagpalit sa mga produkto gikan sa mga GAP-Certified Farms dinhi sa dakbayan sa Baybay.
Angayang masayran nga sa gipahigayon nga interview uban ni Science Research Assistant Ms. Ana Lea Layola sa Australian Center for International Agricultural Research (ACIAR) GAP Project sa Visayas State University (VSU), iyang gibutyag nga aduna silay kinse (15) ka mga farmer-cooperators karon dinhi sa dakbayan sa Baybay ug maoy tumong sa ACIAR GAPProject Management nga sa dili pa mahuman ang ilang proyekto, madeklara na nga GAP certified ang umahan sa tanan nilang mga farmer-cooperators.
Gibutyag usab niya nga tumong sa ACIAR GAP Project nga ma-edukar ang mga mag-uuma ug ma-link ngadto sa institutional markets hinungdan nga nagbaligya na karon og mga GAP-certified Farm Products didto sa Robinsons Ormoc si Jessie Abenoja sa Barangay Monterico 'ning dakbayan.
Matud pa ni Layola nga ubos sa ACIAR GAP Project, ilang gitudlo-an ang mga mag-uuma sa mga rekomendadong pamaagi sa pag-andam sa uma, pagtanom, pagbutang og abono ug ilabi na sa paggamit ug pestisidyo, ingon man usab sa mga post production activities sama sa packaging, weighing, sorting ug sa paghatud sa mga produkto ngadto sa merkado aron maseguro nga luwas o safe and healthy nga pagkaon ang mga produkto sa uma. (Marissa M. Cano, City Information Officer, Baybay City, Leyte)
###